T-Shirt Tuesday: National Cranes
For T-Shirt Tuesday [Crane Edition] we're unveiling several new t-shirt designs inspired by cranes that are honored as avian emblems in several different places around the world. These cute crane t-shirts are available from our Birdorable store on Amazon. Click a design to view the t-shirt on Amazon.
The Black Crowned-Crane is the National Bird of Nigeria. In this t-shirt design our cartoon bird stands proudly before the Nigerian national flag.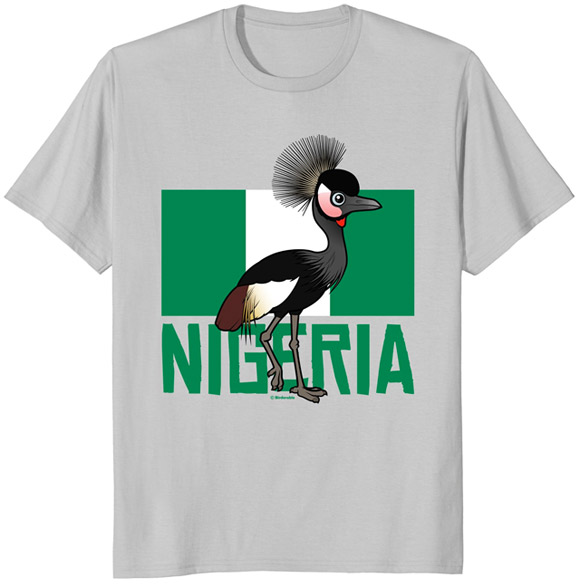 The Black-necked Crane is the official state bird of Jammu and Kashmir in India. A stylized image of the crane is featured on the state flag, which is part of our t-shirt design.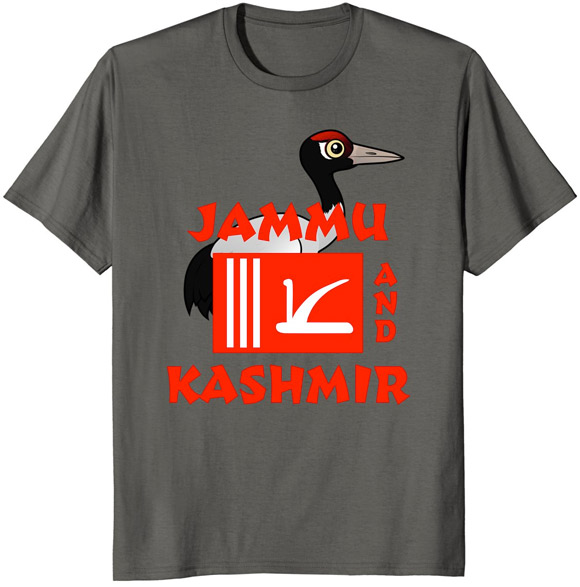 The Blue Crane is the National Bird of South Africa. It is featured in a collegiate style on our t-shirt.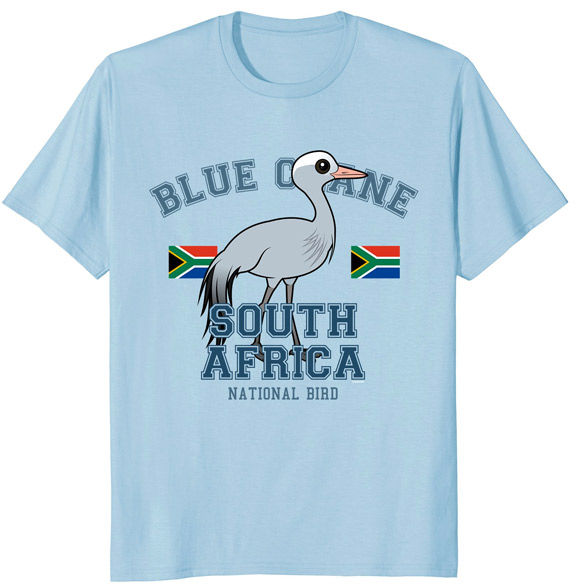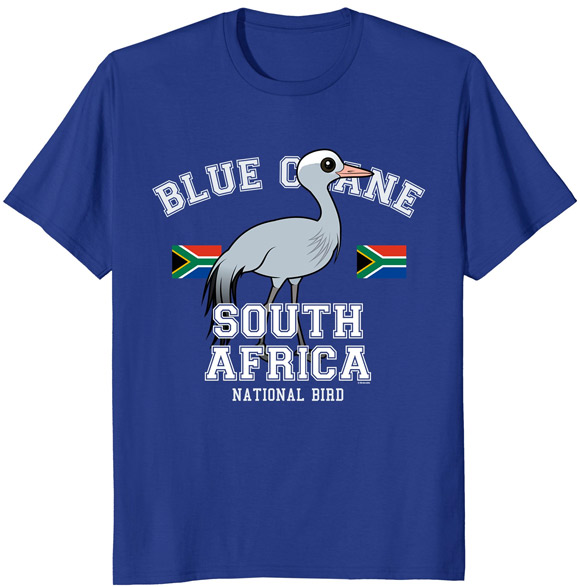 The Red-crowned Crane is the unofficial National Bird of China. The bird features prominently in Chinese culture; it is shown along with a map of China in our t-shirt design.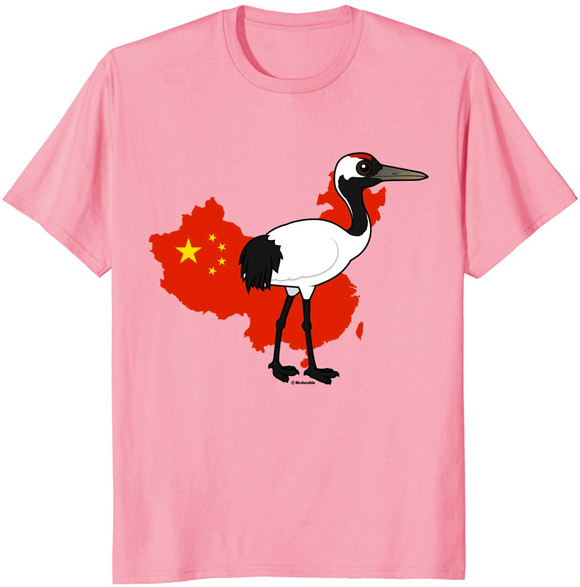 The Grey Crowned-Crane is the National Bird of Uganda. Here, too, the bird is featured stylized on the flag, and on our shirt as well.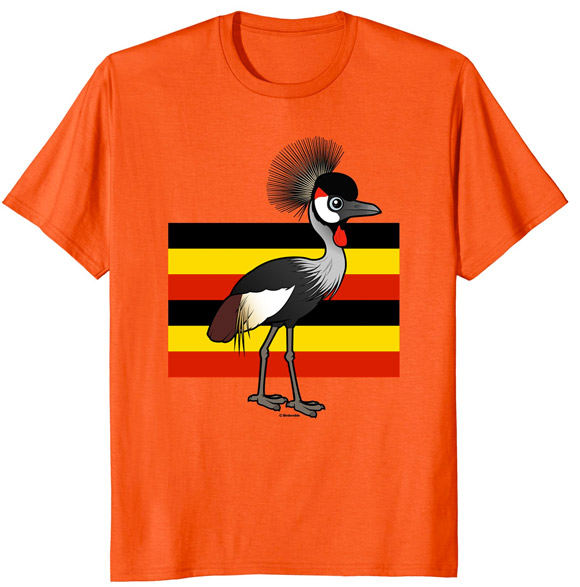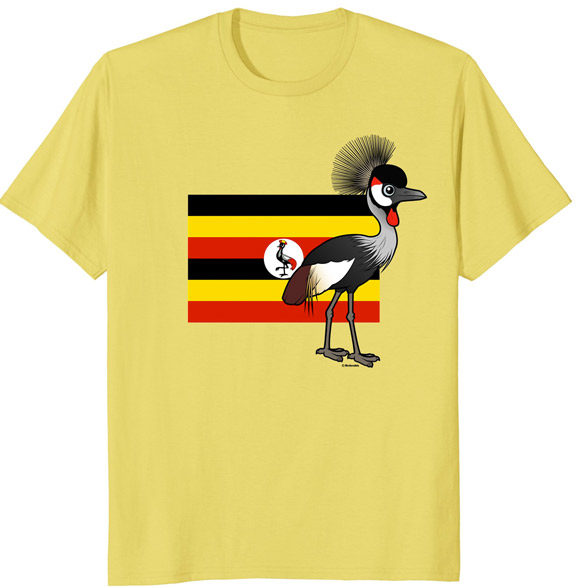 These shirts are all available via our Amazon page.
Continue to follow Birdorable here and on Facebook as we celebrate Crane Week!