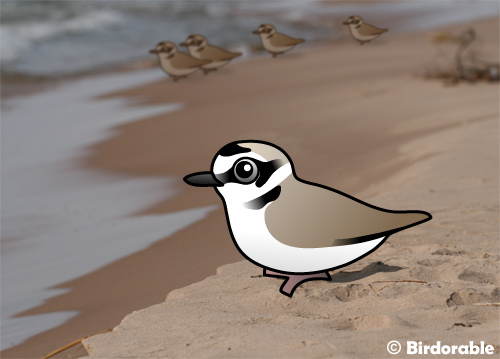 One of the latest birds we added at Birdorable is the Snowy Plover. There are five separate races of Snowy Plovers throughout the world. The one in Europe is known as the Kentish Plover. In North America, the Snowy Plover can be found along the western coast from Washington to California and along the Gulf coast from Mexico to Florida.
Young Snowy Plover chicks leave their next within three hours of hatching! They can walk, swim and look for food unassisted by their parents. How cute is that?
Unfortunately, studies have found declines in plover populations in the United States, with an estimated 20% decline in breeding birds from the late 1970s to the late 1980s. The decline is caused by habitat alteration and increased recreational use of beaches.