Birdorable Parrots Christmas Tree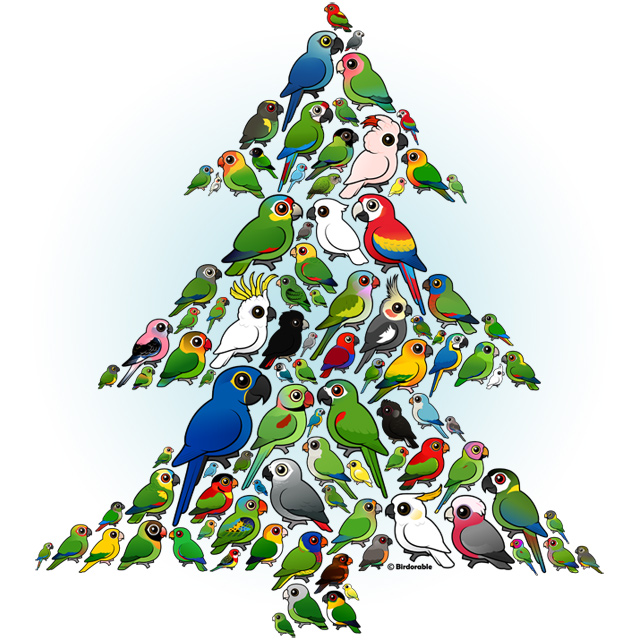 A huge flock of totally cute Birdorable parrots and parakeets perch together to make up a Christmas tree in this original holiday design. Macaws, Conures, Cockatiels, Budgies, Linnies, Cockatoos and other cute birds make up this festive flock! An original design that would make a perfect holiday-themed gift for any parrot lover! It is available on many different products.
For more original Birdorable Christmas designs visit our Christmas page.