Florida Schools Elect New State Bird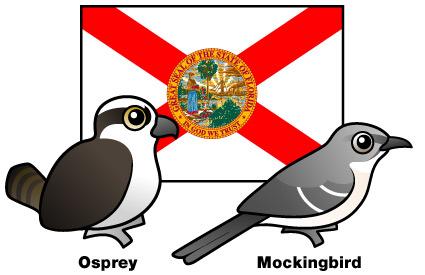 The U.S. presidential election was not the only important election yesterday. Fourth through eight-graders across the state of Florida voted Tuesday and named the Osprey the new Florida state bird. This was announced by the Florida Fish and Wildlife Conservation Commission today. If the state Legislature and Governor Charlie Crist approve a bill to be introduced by the Conservation Commission in 2009, the Osprey will replace the Mockingbird, which has been Florida's state bird since 1927. We've put up a new design in our store featuring the Birdorable Osprey in front of a Florida state flag.
Which bird do you like best as the state bird of Florida? The Osprey, Mockingbird or perhaps another bird?