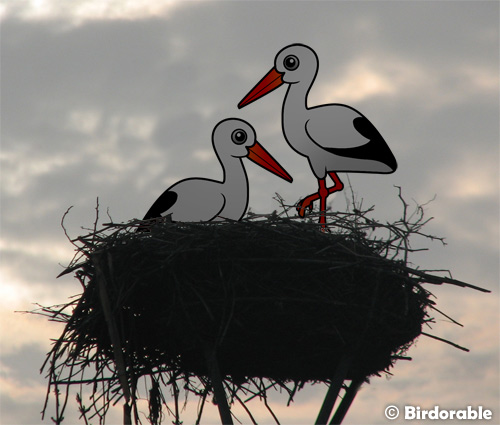 We've added a new species to Birdorable: the White Stork. These beautiful large black-and-white birds are a great sight across Europe where they build nests on rooftops and on tall posts near highways. The last time we saw many of them was earlier this year, visiting Munster in the Alsace area of France. Dozens of White Storks were on nests on the rooftops all across the small town: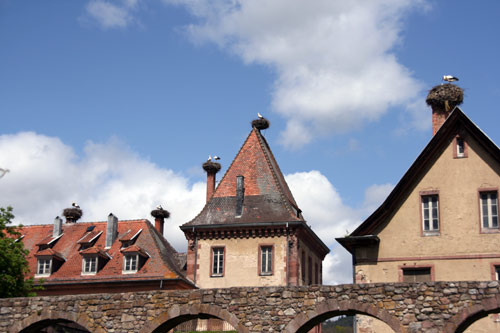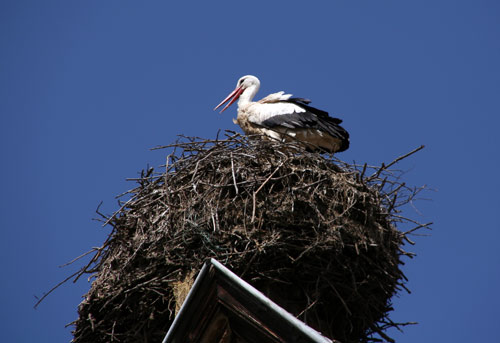 White Storks breed across Europe and migrate south as far as South Africa to spend the winter. They use thermals of hot air to travel large distances as they migrate between Europe and Africa. The shortest route would be to cross the Mediterranean Sea, but thermals only work over land, so most storks take one of two detours. Some cross into Africa from Spain to Morocco, but most of them take the eastern route over Turkey and Egypt.
On these migration routes the birds get together at specific locations to rest in large groups. Obviously, these are extremely popular birding locations for birdwatchers! We were lucky enough to see thousands of White Storks at the Sinai Peninsula in Egypt when we were on a scuba diving holiday in Sharm-el-Sheikh in October 2007. During autumn, at least 500,000 storks pass through Egypt (or 80% of the European population), the majority flying through Eastern Sinai. At a popular watering hole the birds were 'falling' out of the sky by the dozens as they came flying in from the mountains: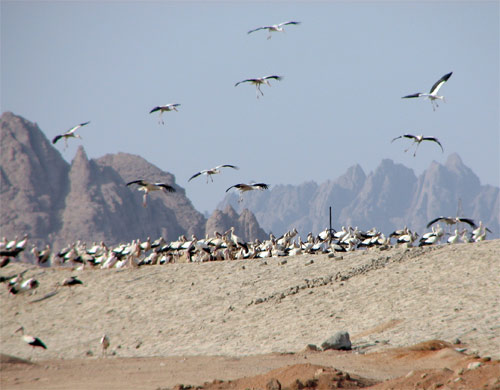 As we watched the storks on the other side of the pond, a squadron of White Pelicans came gliding in and set down among the tight pack of storks. It was a day we'll never forget.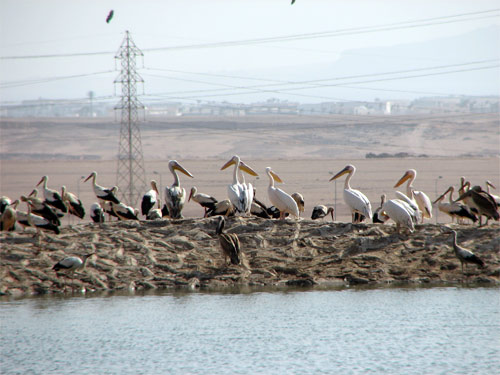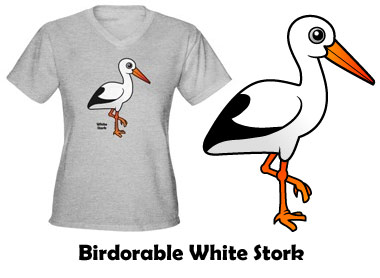 ___ Source of map: Wikipedia.org