2021 Bonanza Bird #11: Dollarbird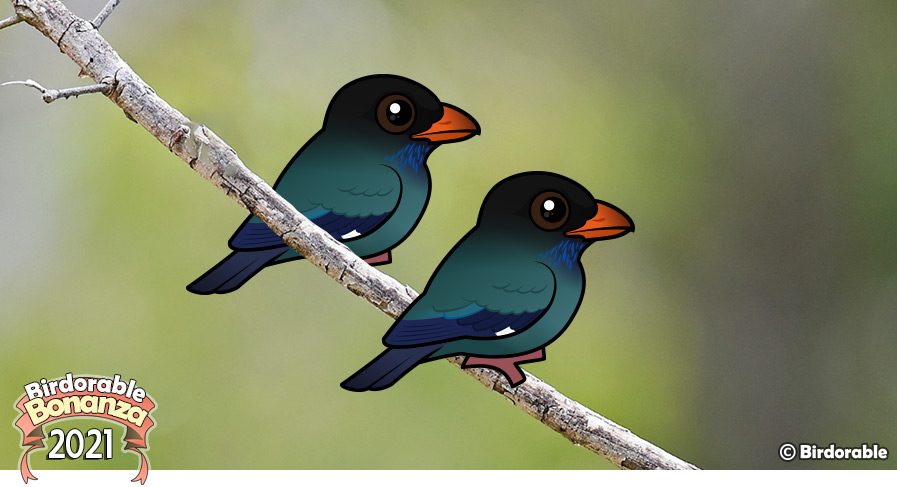 Today's new bird, the final species in this year's Bonanza, is the Dollarbird.

This Old World species can be found throughout eastern Asia, southeast Asia, and eastern Australia. Named for light-colored discs on the underwings, Dollarbirds are part of the Roller family and are also sometimes known as Dark Rollers. Our cute Birdorable Dollarbird shows the glossy iridescent plumage and bright orange-red beak of an adult bird.

This concludes our 13th Annual Birdorable Bonanza! Thanks for following along as we added a flock of new birds all in a row! We hope you enjoy a safe, happy, healthy, and bird-filled holiday season.