2021 Bonanza Bird #2: Smew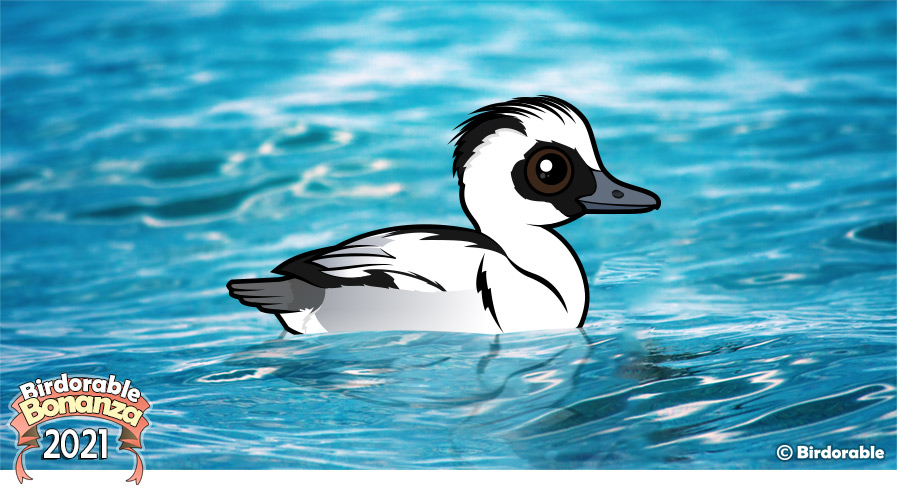 Today, a striking species of duck joins Birdorable. Our second Bonanza bird of 2021 is the Smew!

Smews are Old World ducks found in northern parts of Europe and Asia. These migratory ducks are easily recognized by the striking plumage of male birds: a white body with black stripes that look like cracks across the back, and a dark spot around the eye. Females are also beautiful, with a markedly different plumage of drab dark brown with ruddy red along the top of the head and back of the neck. Our cute Birdorable Smew is a male.

Smew ducks forage for food by diving beneath the surface where they look for small prey items like insects, frogs, and fish. They also feed on some vegetation.
Tomorrow Birdorable will go to the tropics when we add a new species of tanager to Birdorable. This bright songbird has two colors in its name, and has at least 14 recognized subspecies. Can you guess this bird?