2021 Bonanza Bird #6: Little Blue Heron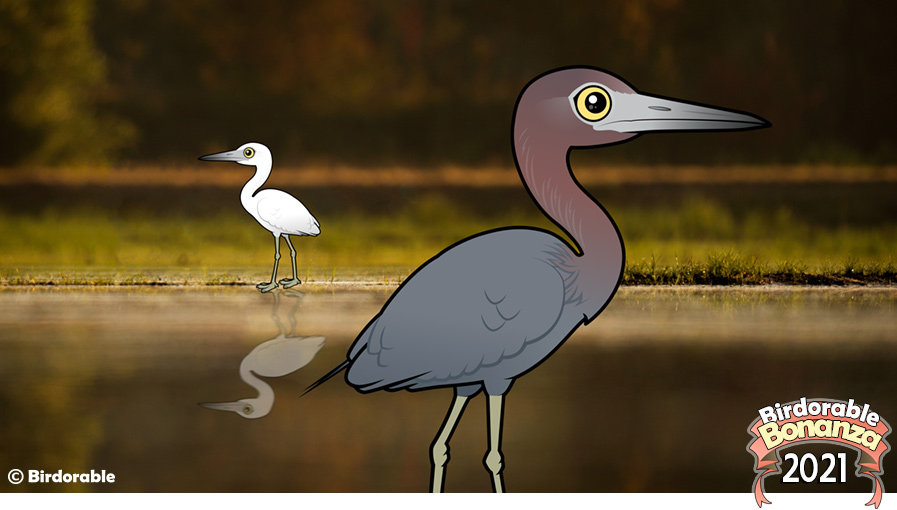 Today we add a small wader to Birdorable: the Little Blue Heron!

Little Blue Herons are New World wading birds with a wide distribution covering parts of North and South America. They are found near wetland habitats, where they feed, roost, and breed. Some birds are year-round residents (especially in South America) while some birds in North America migrate to breed further north.

Little Blue Herons are named for the plum and blue plumage of adult birds. For the first year of life, Little Blue Herons aren't blue at all -- they are white! This gives the young birds an advantage when hunting among Snowy Egrets, who are more likely to tolerate a bird, all white like them, hunting in close proximity.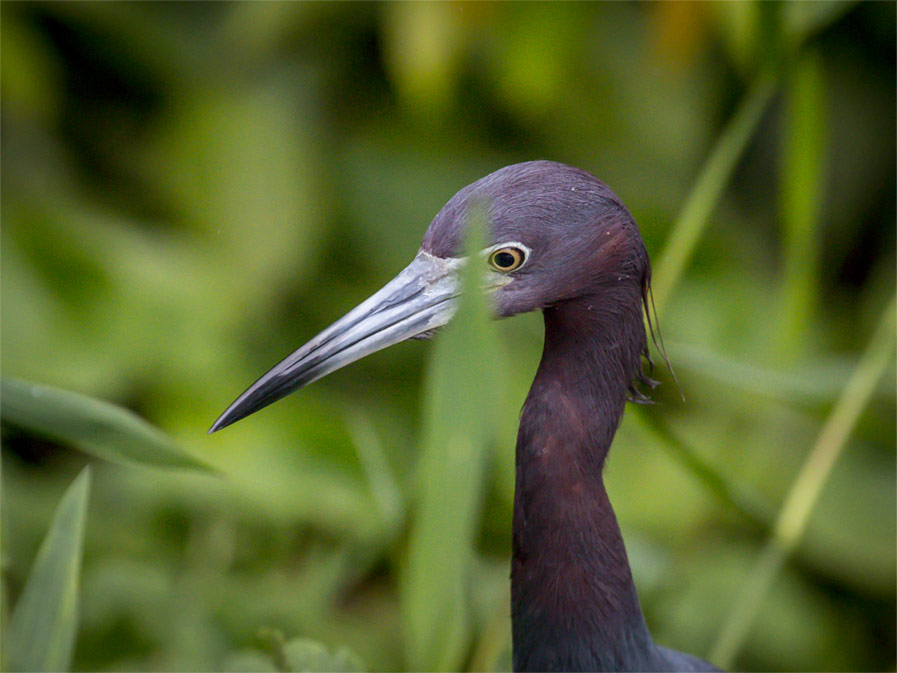 Tomorrow we'll add another wading bird to Birdorable. Our illustration will feature the female of the species! This bird is named for a famous ornithologist. Can you guess the bird based on these clues?