2013 Bonanza Bird #23: White-headed Duck
Our Bonanza rolls on! We're adding new birds each day until we reach our 500th Birdorable species! Today's Bonanza bird is the White-headed Duck.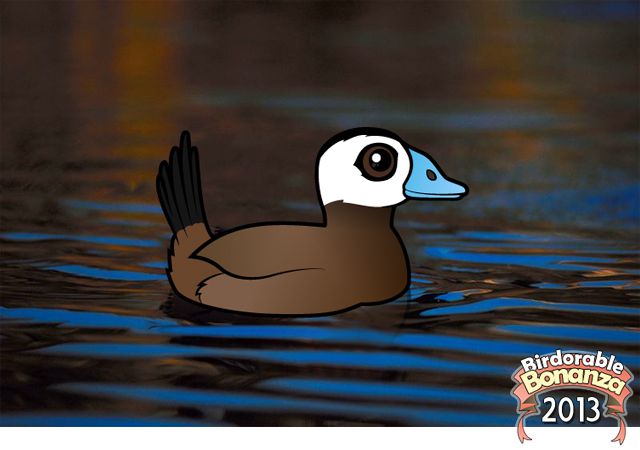 White-headed Ducks are diving ducks. This means that they dive under the water for food. They are omnivorous, though they often prefer vegetation to taking prey. They are found in freshwater habitat in North Africa, Spain, and across central Asia.
White-headed Ducks are in the "stiff-tailed" duck subfamily. This grouping includes the Ruddy Duck and the extinct New Zealand Stiff-tailed Duck.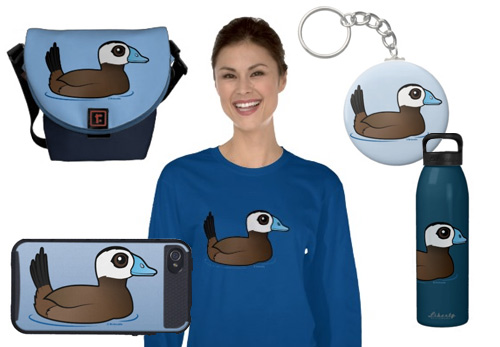 Tomorrow's new species is considered to be a specialty for birders visiting south Texas. The name of this bird is an onomatopoeia for its loud song.