2013 Bonanza Bird #14: Superb Starling
We're adding new birds each day until we reach our 500th Birdorable species! Today's Bonanza bird is the Superb Starling.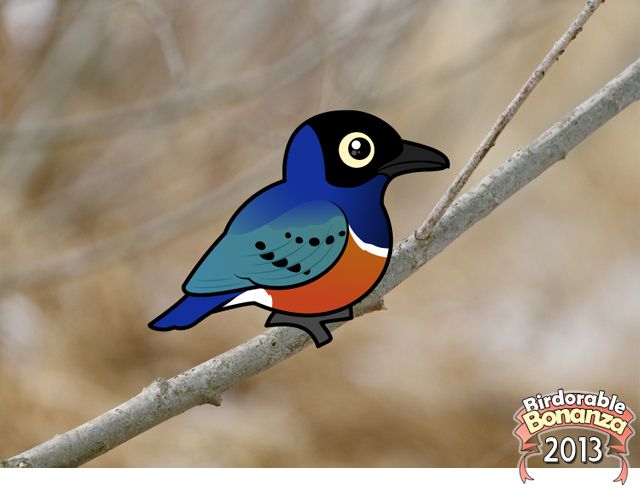 Superb Starlings have striking plumage. You might even call the combination of metallic blue and green with contrasting burnt orange superb!
Superb Starlings live in open or wooded habitats across parts of eastern Africa. They are ominvorous, eating a diet of insects, fruits, and berries. They often forage for food on the ground. These beautiful birds are cooperative breeders. Family groups band together to raise young. Some family groups may have multiple generations and several cousins, aunts, uncles, siblings, and others joining in to help raise young. The family life of the Superb Starling (and some other eastern African species) is remarkable; read more about them in this article from Cornell: The Uncommon Lifestyle of the Superb Starling.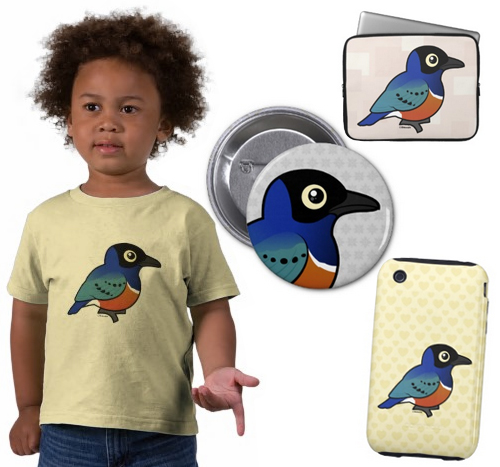 Tomorrow we'll add a tiny species to Birdorable. This little gem is a regular breeder in the United States, but not very well-studied.