2013 Bonanza Bird #3: Crested Tit
Today our Birdorable Bonanza 2013 continues with the addition of a small European species. Our third Bonanza bird is the Crested Tit.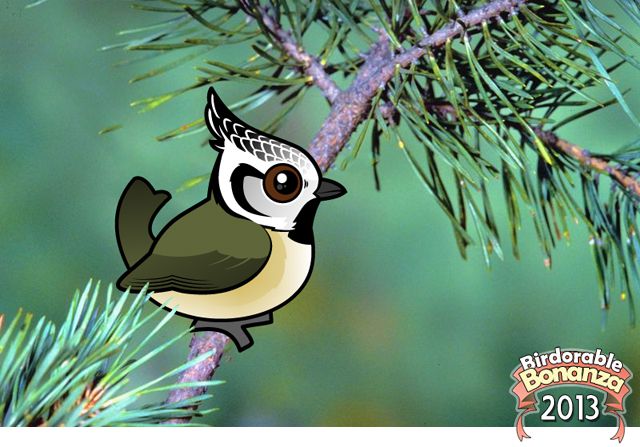 Crested Tits are small songbirds in the tit family; they are related to chickadees, titmice, and other types of tits. They live in forested habitats throughout parts of Europe; they are also known as European Crested Tits.
Crested Tits feed on both insects and seeds, and will visit feeding stations. In times of abundance, they cache food for later use.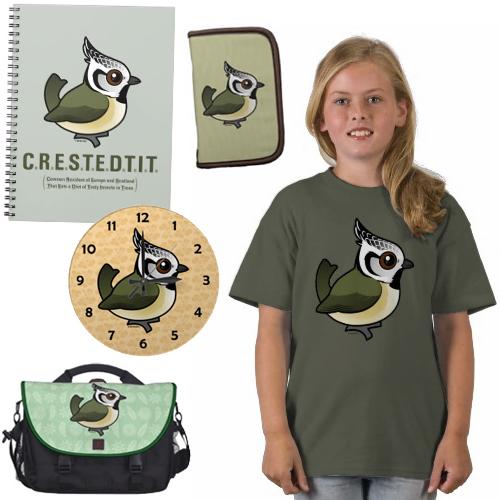 Tomorrow, as we celebrate Independence Day in the United States, we will introduce a bird with "American" in the name!