Contributing to citizen Science projects helps our collective knowledge, but it also helps us as individuals learn. We'd like to highlight some citizen science projects in which families can participate. If you know of a project that we could highlight on our blog, please YardMap is a citizen science mapping project that can help you learn more about the birds that visit your yard, and how to attract more. Participating in the project also helps scientists as they study how birds adapt to disturbed habitats.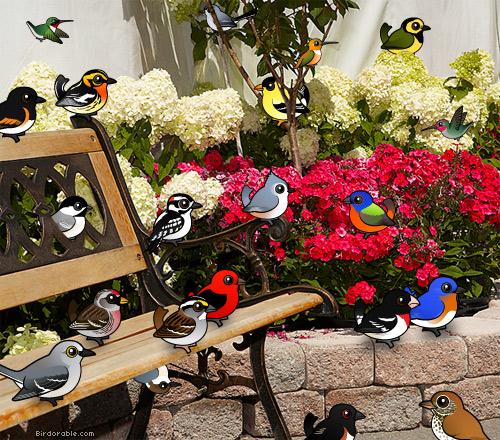 YardMap is a project from the Cornell Lab of Ornithology. Participants identify their yard and then map it out, indicating types of habitat found. Using colors and shapes, items like lawn, grass, trees, and more can be marked. Bird baths, brush piles, and other objects can also be placed, to give a very clear picture of the type of habitat found in the yard. Finally, participant bird sightings are linked in via eBird. The YardMap site is full of information on how different suburban habitats impact bird populations, and how participants can help birds by making changes or additions to their yards. YardMap is social, too, with a community forum for sharing pictures and stories.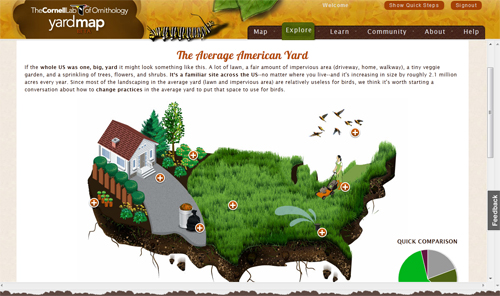 This is a fun and educational year-round family-friendly project that has the added benefit of helping scientists better understand bird habits in your neighborhood! Visit the YardMap site to learn more and get started!
I Love My Garden / Backyard Birds