Citizen Science: Great Backyard Bird Count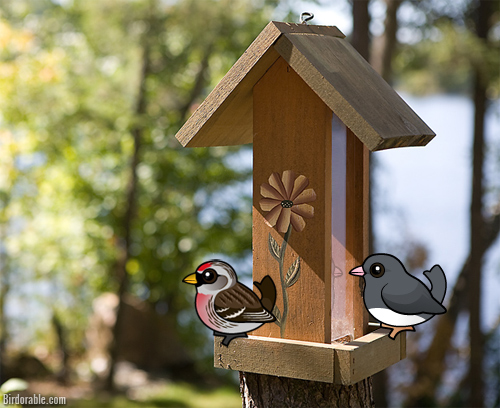 Contributing to citizen Science projects helps our collective knowledge, but it also helps us as individuals learn. We'd like to highlight some citizen science projects in which families can participate. If you know of a project that we could highlight on our blog, please let us know!
The 16th annual Great Backyard Bird Count will take place from Friday, Feburary 15th through Monday, February 18th. Participation is free and anyone in the world can contribute! Here is a what is involved, taken from the official GBBC website:
"The Great Backyard Bird Count is an annual 4-day event that engages bird watchers of all ages in counting birds to create a real-time snapshot of where the birds are.
Participants tally the number of individual birds of each species they see during their count period. They enter these numbers on the GBBC website."
The annual count helps scientists understand what is happening with bird populations during a specific period of time each winter. This "snapshot" of current bird activity is monitored over time to look for population trends. Results from previous counts can be seen by participants and scientists alike. This is a great citizen science project for birdwatchers of all ages! Data entry is easily accomplished via the GBBC site; younger birdwatchers may need help with keeping and entering count information.
Learn more about this project and how you can participate by visiting the Great Backyard Bird Count website.
Have you participated in the GBBC before? Will you participate this year?