Crane Week Fun: Free Coloring Pages
Happy Friday! We're celebrating cranes this week. Today we're sharing some fun free downloadable coloring pages.
Cranes tend to have a lot of grey, black, and white in their plumage (not counting the Painted Crane). Many cranes, like North America's Sandhill Crane, have a bare patch of red skin on the face or forehead. In fact, only two species of crane have fully feathered heads as adults: the Blue Crane and the Demoiselle Crane. The Grey Crowned-Crane manages to have a bare red patch on the head despite its magnificent crown of golden feathers. It also has a matching red throat wattle.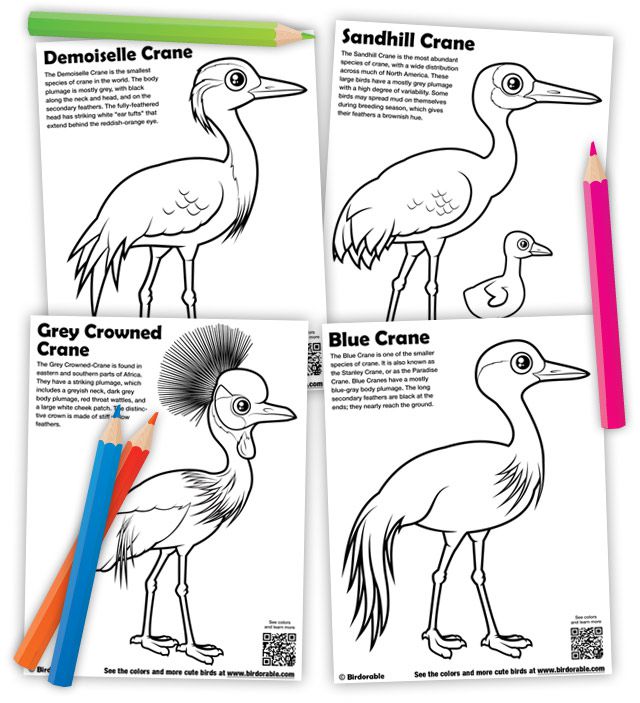 Direct links to the coloring pages:
Find more coloring pages for other species on our free coloring page downloads. And be sure to check out the color schemes for these and all of our birds by visiting the Meet the Birds section of our site.
Have you used our coloring pages at home, in your classroom, or at an event? We'd love to hear about it! Send us photos of the pages in action, or the final result – we may showcase them on our blog!