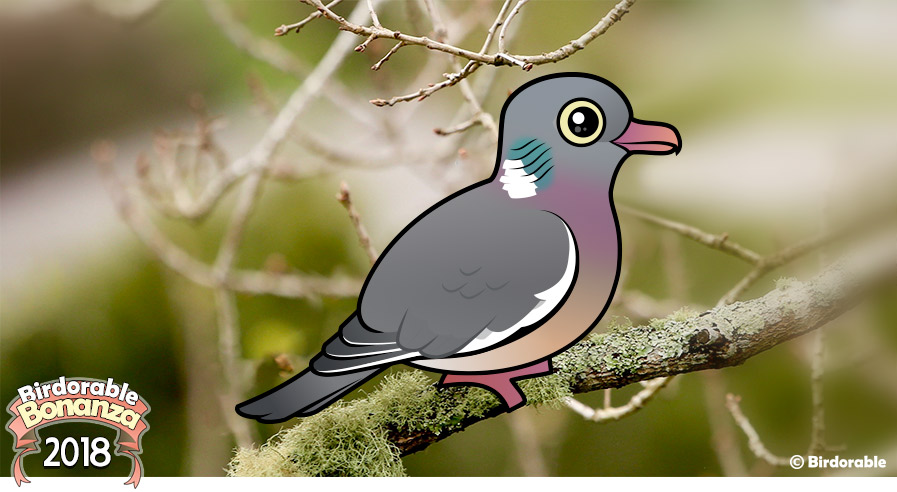 Today's new bird is an Old World species and the largest type of pigeon or dove found in Europe: the Common Wood Pigeon!
The Common Wood Pigeon is a large species of pigeon native to parts of Europe and Asia. They are fairly common and abundant throughout their natural range. They can be found in a variety of habitats, including wild woodlands, as well as rural, suburban and urban areas.
Tomorrow's new bird will be Birdorable #700! This is our all-time most requested bird ever. Can you guess what it will be?