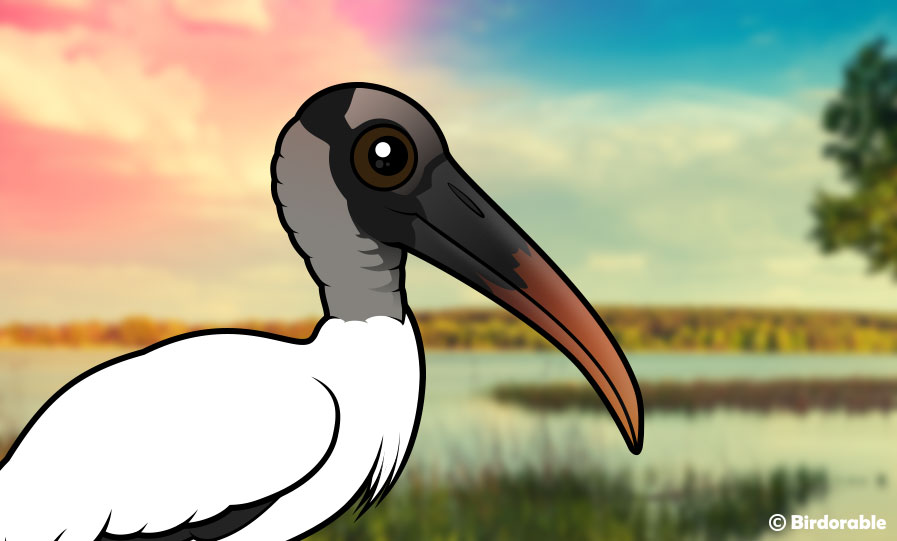 There are 19 species of stork in the world. These birds are generally heavy and tall, with long, thick bills.
The Wood Stork is one of three New World species of stork (the others are the Maguari Stork and the Jabiru). The range of the Wood Stork extends the furthest north of these three species. Here are some interesting facts about this unique species.
Carnivores
Wood Storks frequently feed in and around water, where they find prey items like fish, frogs, and even small alligators. They will also eat insects, crabs, and other small animals. Wood Storks find food by feeling around with their bill in shallow water. They may use their feet to stir up potenial prey as they slowly move through the water.
Longevity
In the wild, it is believed that Wood Storks reach an average age of 11-18 years. From banding records, we know that the oldest wild bird lived at least 22 years and 4 months. The oldest captive Wood Stork lived to be just over 27 years of age.
Collective Noun
A group of storks is known as a "muster". A group of storks in flight is called a "phalanx". Have you ever seen a muster or phalanx of Wood Storks?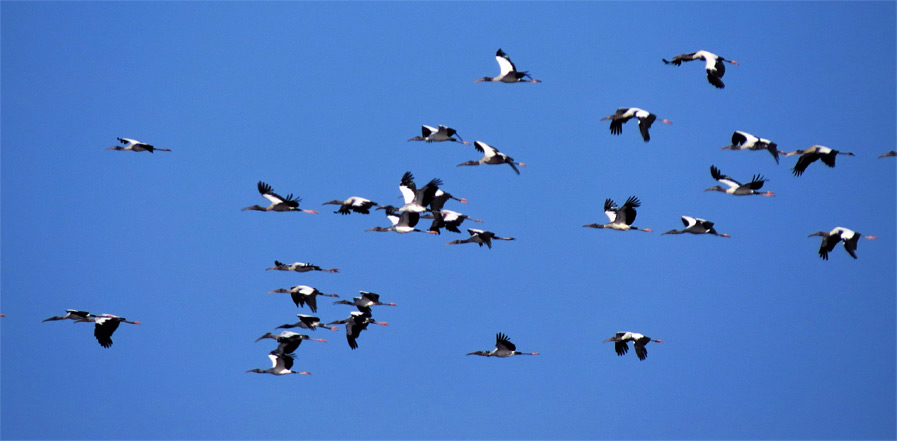 Population Status
The Wood Stork has a large natural range, covering much of South America, coastal Central America, and extreme southern parts of North America. The international IUCN considers the Wood Stork's population threats to be of Least Concern. In the United States, however, loss and degradation of habitat cause its status to be considered Threatened.
Name Games
The Wood Stork superficially resembles an adult White Ibis and was formerly known as the Wood Ibis. This iconic bird has some interesting local nicknames, including Preacher, Ironhead, and Flinthead.
Do Wood Storks Deliver Babies?
No, you're thinking of White Storks.
The Wood Stork was added to Birdorable on Feburary 22, 2017.