2018 Bonanza Bird #7: Common Hill Myna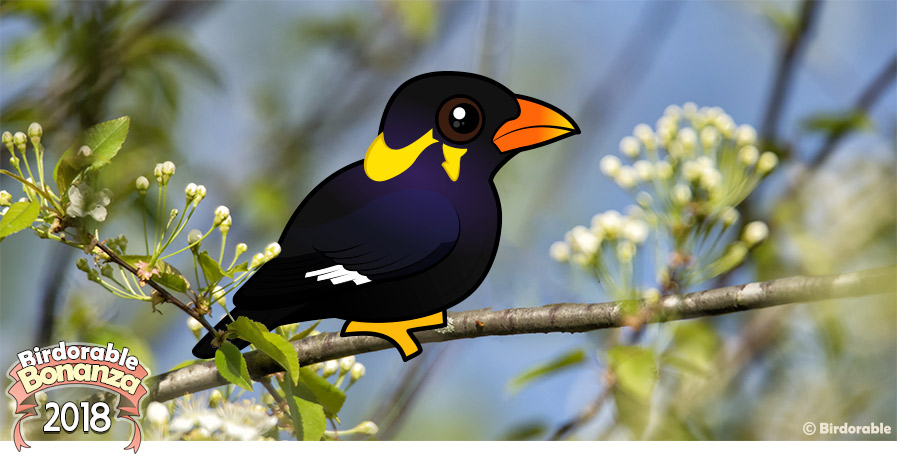 Today we introduce a new bird to the starling family of Birdorable, one of the world's myna species: the Common Hill Myna!
Common Hill Mynas are appropriately named, as they are found in hill habitat in their South and Southeast Asia range. They have a wide distribution and are relatively common in their range.
Common Hill Mynas are also sometimes called simply Hill Mynas, and the family name is sometimes spelled Mynah.
These birds are known for their amazing vocal abilities. They produce a wide variety of calls, songs, and other sounds in the wild. Because of their vocal prowess, they are popular in aviculture, where they are known for their amazing ability to mimic different sounds.
Tomorrow's new bird is the tallest flying bird found in South America. Do you know the species?