New Coloring Pages for Vulture Week
We're celebrating Vulture Week because this Saturday, September 5th, marks International Vulture Awareness Day (IVAD). This commemorative day has been celebrated since at least 2009 and aims to highlight the importance of vultures and vulture conservation through education.
Today we'd like to share four brand new vulture-themed coloring pages with you! All of our coloring pages are free to download and are perfect for nature centers, zoos, and other environmental education locations and events surrounding International Vulture Awareness Day.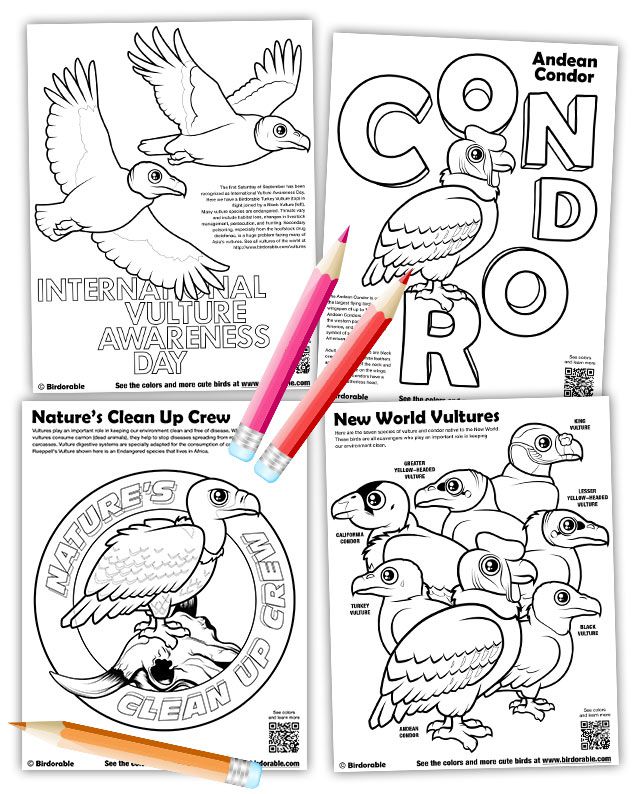 Remember that we have all of the world's vultures on their own coloring pages, which you can find on our special Birdorable Vultures Page. In addition to all of the coloring pages, you can find vulture-themed activity pages for free downloading as well, including connect-the-dots images, a vulture maze to solve, a fun vulture memory game, and more.
And finally, don't forget about our popular Vultures of the World map. You can download the image or purchase the map on posters, t-shirts, and other items.
Join us all week long as we highlight the world's vulture species leading up to International Vulture Awareness Day on Saturday!