Nature Center Fun With Birdorable Coloring Pages
Are you looking for a fun and easy things for guests to do at your nature center? Our cute Birdorable bird coloring pages can be the basis for a fun and free activity. We have over 100 different coloring pages available -- and they are all free to download.
We found some of our Eastern Screech Owl pages being put to good use during a recent visit to the Green Cay Nature Center in south Florida. Green Cay has a gorgeous little animal ambassador named Oliver. Oliver is unreleaseable due to injuries he sustained in a collision with a car. In addition to cute souvenir t-shirts bearing Oliver's image, the nature center was offering coloring pages featuring our cute Birdorable version of the Eastern Screech Owl. Here's a photo of Oliver on his perch, surrounded by completed coloring page masterpieces from visiting children.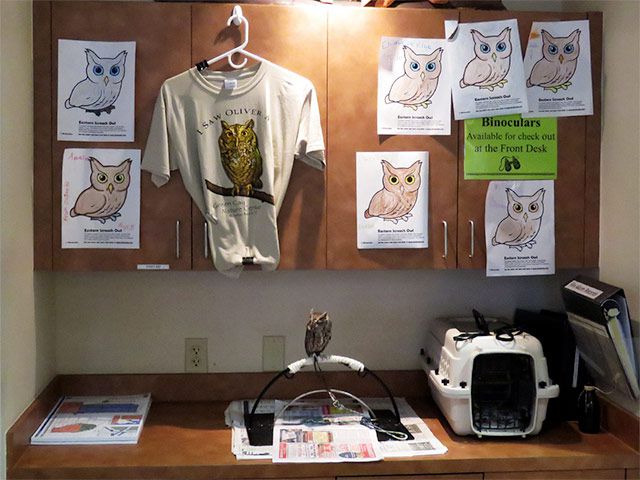 Check out all of our coloring pages here: Free Birdorable Coloring Pages