Barred Owl Stealing Hats in Oregon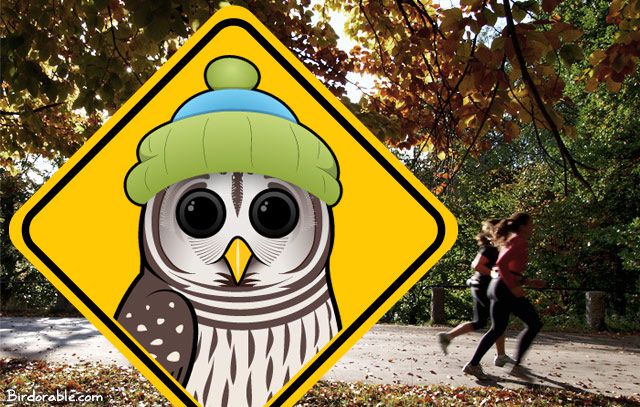 A Barred Owl in Bush's Pasture Park in the town of Salem, Oregon, has been stealing hats from joggers. The hat-loving owl swoops down and snatches hats right off the heads of unsuspecting runners. At least four people have been victimized in the last few weeks and are now forced to buy new hats.
One of the runners named Hilliard told Reuters that he was not hurt in the assault but "just dumbfounded". He said: "It was kind of amazing how it just swooped down and grabbed my hat like that. It just pulled it right off my head like it was nothing!"
The Stateman Journal, a local newspaper, asked their readers to send in names for the now-famous owl and they received more than 100 different suggestions. Our favorites are Hoodini and Owlcapone. The story of the Salem owl has been covered in the news across the country and even made it on the Rachel Maddow show where viewers were challenged to design a new owl warning sign.
The bird is believed to be collecting the hats to build a nest. Owls can be territorial and aggressive during nesting season. A new sign in the park now warns people to use caution from dusk to dawn and recommends people to wear a hard hat.