T-Shirt Tuesday: Lovebird Love Heart
Looking for a Valentine's Day gift? This week's featured t-shirt design is this sweet Lovebird Love Heart with our Birdorable Rosy-faced Lovebird, also known as the Peach-faced Lovebird. Is there anything cuter than lovebirds in love? Here two adorable cartoon Rosy-faced Lovebirds snuggle together with a heart explosion in the background. This original design, shown here on a purple women's American Apparel organic tshirt, is perfect for lovebird lovers! Available on many different apparel styles and colors.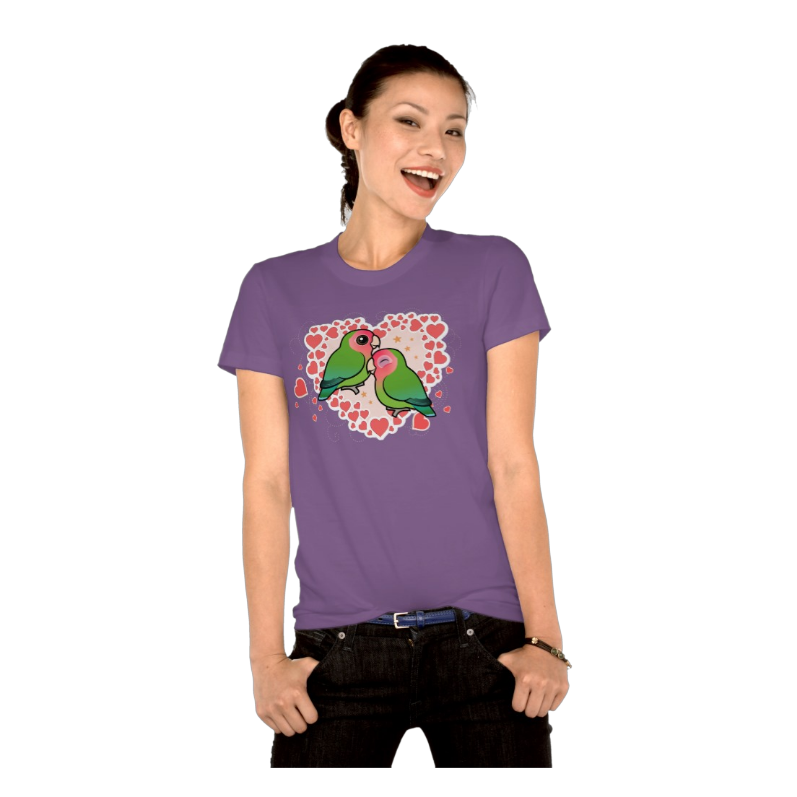 We have many more Rosy-faced Lovebird gifts and check out our other love and hearts designs.