The Inca Tern's fishy lifestyle
Today we have added the Inca Tern to Birdorable. Inca Terns have a mostly dark grey plumage, with the tail being darker. The wings are tipped in white. Males and females look alike. Adult birds can easily be recognized by their long white mustachial feather plumes. Mustaches are hot right now, making Inca Terns the most popular birds on the beach!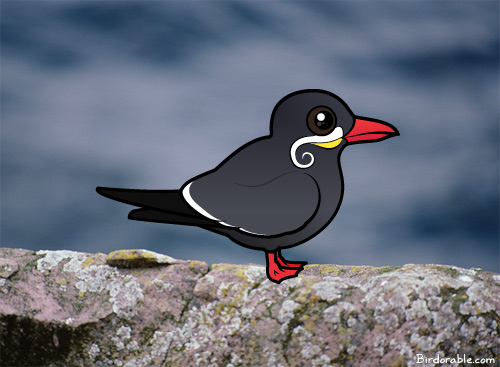 Inca Terns are piscivorous, meaning their diet consists of mostly fish. They eat small fish including anchovies and silversides which are snatched from the water as the bird swoops down from a hovering position. Love these ornate fish-loving birds? Be sure to check out our collection of cute cartoon Inca Tern gifts!