2013 Bonanza Bird #30: Rufous-necked Wood-Rail
It looks like yesterday's bird, the Least Bittern, totally got photobombed by a Rufous-necked Wood-Rail! How often does that happen? Our 499th Birdorable species and second-to-last 2013 Bonanza bird is the Rufous-necked Wood Rail!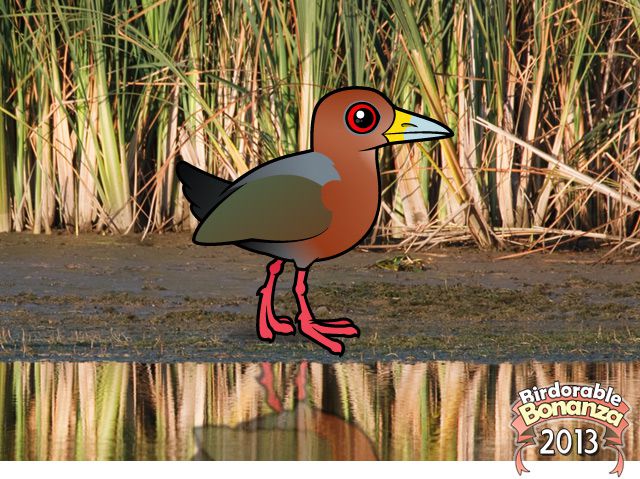 Rufous-necked Wood-Rails are usually found in coastal habitats in parts of Central and South America. However, one day earlier this month, birder Matt Daw had an interesting experience while making a video of a Least Bittern at a National Wildlife Refuge in New Mexico. Have a look at the photobombing wood-rail that sent the birding world into a frenzy:
News of Daw's rare sighting spread like wildfire among the birding community and visitors came from all over the United States to see the wood-rail. American Birding Association president Jeffrey Gordon recorded an interview with Matt Daw which you can see here: Interview with Matt Daw, finder of the New Mexico Rufous-necked Wood-Rail. And the famous sighting also got coverage on a recent episode of CBS This Morning.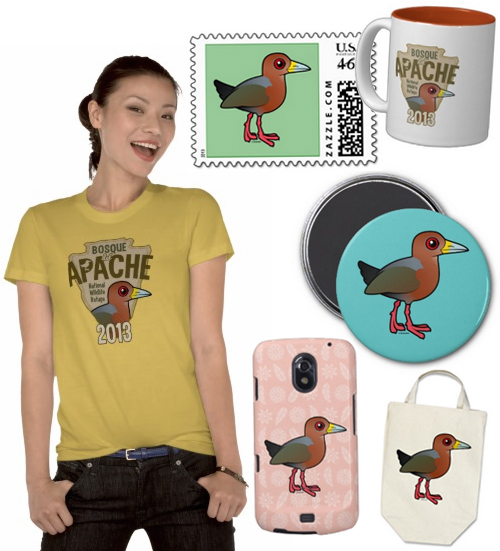 Tomorrow our 2013 Bonanza will conclude with Birdorable species #500. This once-abundant species will have an important but sad anniversary next year. Join us tomorrow as we reveal our 500th cute Birdorable cartoon bird!