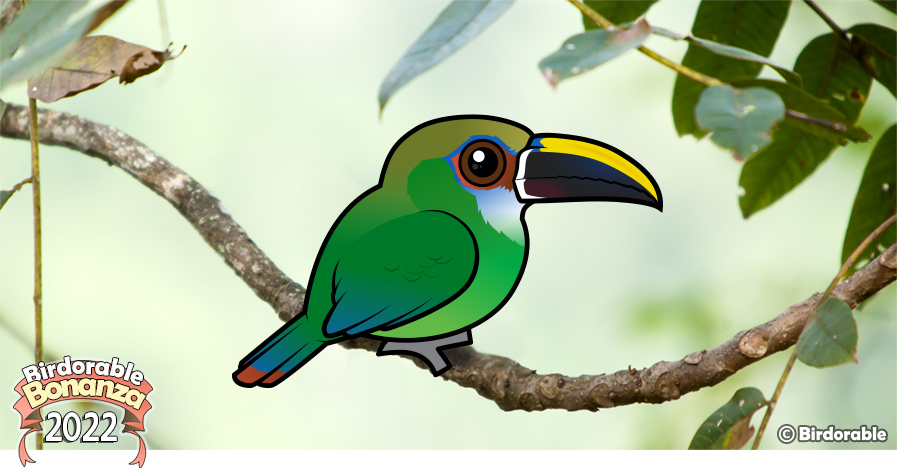 Today's new Birdorable is a small species of toucan. Check out the Northern Emerald Toucanet!

These little toucans live in mountain forest habitat across parts of Mexico and Central America. Males and females look alike with a bright green body plumage and relatively large yellow and black bills.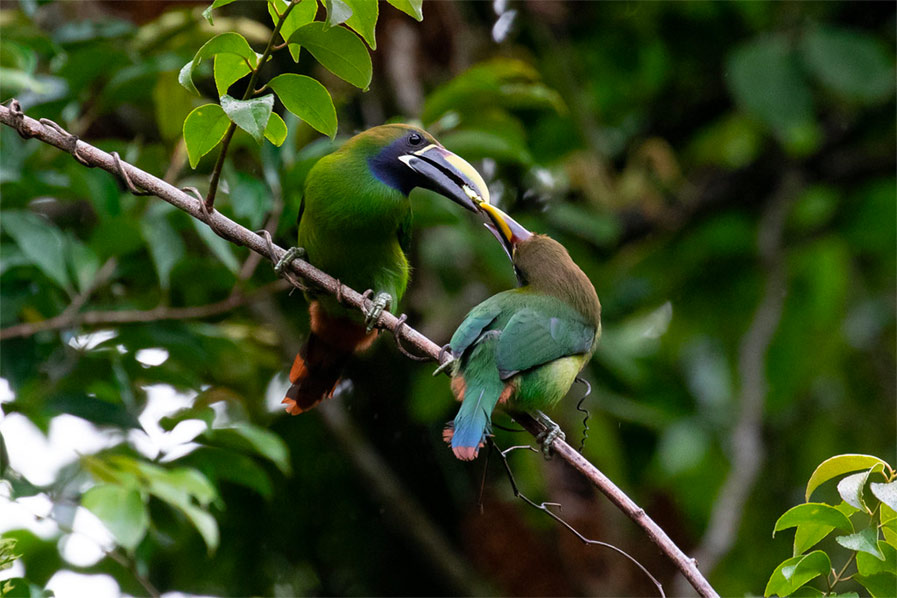 Find our Northern Emerald Toucanet on a variety of apparel and gift options on Amazon, including this Birdorable Northern Emerald Toucanet Pullover Hoodie.

Tomorrow's new Birdorable is a species in the Psittacidae family. It is named for the color of its head, and lives in the Amazon basin. Do you know the species?