Birdorable 187: Green Aracari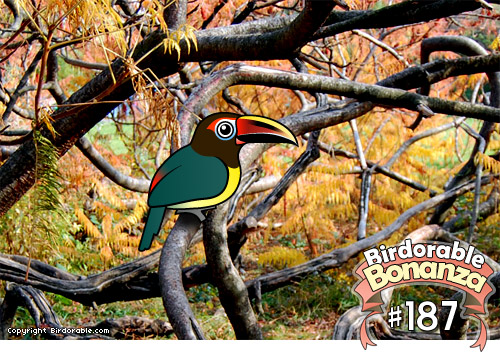 Today's addition in our Birdorable Bonanza is the Green Aracari, which lives in northeastern South America. It is one of the smallest toucans. These birds spend most of their lives in the highest trees of the forest. They don't come down very often, not even to drink or bathe which they do with rain water that collects in tree forks and leaves. This is our totally cute Birdorable Green Aracari!
Photo by Eric F Savage (Source: Flickr)
And here's a sneak peek at tomorrow's bird in the Birdorable Bonanza. Until the 31st of July we'll be adding a new bird every day until we reach #200 at the end of this month.