Plum-headed Parakeet Coloring Pages
Here's another cute Birdorable bird for you to color: the Plum-headed Parakeet. This beautiful parrot is endemic to the Indian subcontinent. Click the following link to download a PDF and print the page for some cute bird coloring fun:
Important:
These downloads will be available until 31 October 2009. Check
here
for more cute Birdorable coloring pages.
To see the actual colors of this bird visit the Plum-headed Parakeet page. There are two pages for the male and female, which are both a little different.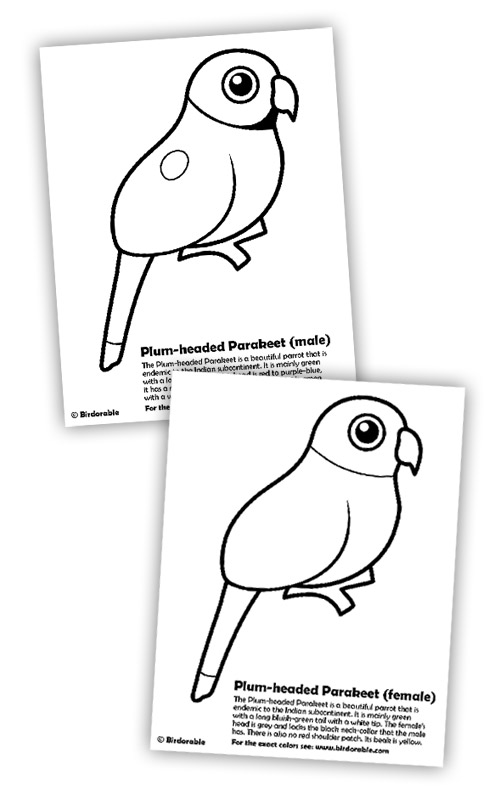 Subscribe to the Birdorable Blog by RSS feed or by email to get notified of new Birdorable coloring pages. You can check out our other coloring pages here.