Introducing the Birdorable Pied Kingfisher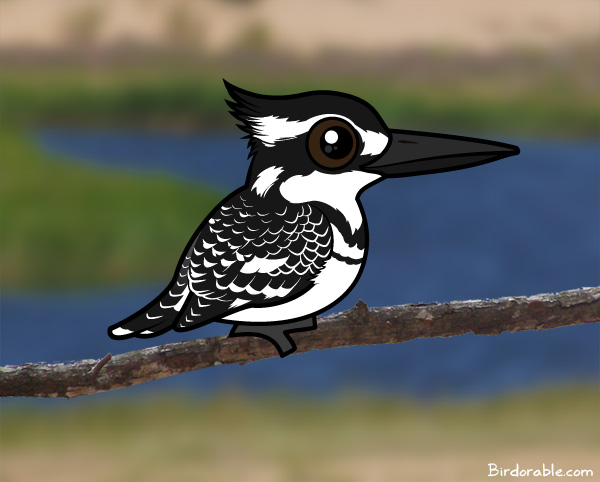 We've added our fifth Birdorable kingfisher and one of my favorite birds: the Pied Kingfisher. This cute black-and-white bird can be found from sub-Saharan Africa to India and China. It is an excellent hunter, skilled at hovering over the water and diving down to catch its prey. It has learned to eat in flight and hunt in both salt and freshwater, allowing the bird to hunt over sea or other places without perches, something that other kingfishers cannot do.
We've seen these birds a few times on vacation and I loved watching them hover and diving down. They are quite abundant (the most common kingfisher throughout their range) and very approachable, allowing even us to take nice pictures. ;)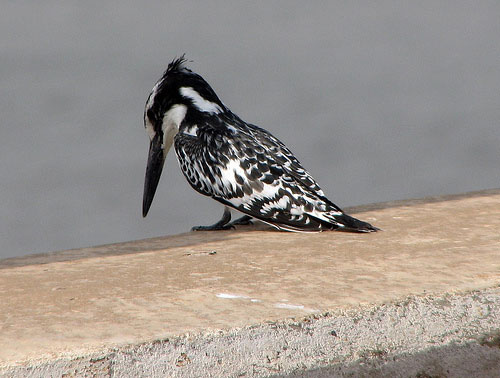 We saw this above one in The Gambia. Isn't it beautiful?
If you like this cutie you may also like our other Birdorable kingfishers.