Blue Jay and Cardinal Coloring Pages
Here are two new Birdorable coloring pages: the Birdorable Blue Jay and Northern Cardinal, two common backyard birds in North America. Go to Coloring Pages to download these two PDFs. You can check our Meet the Birds page to get some color guidance. To see the actual colors of these birds you can visit the corresponding meet pages of the Blue Jay and the Northern Cardinal.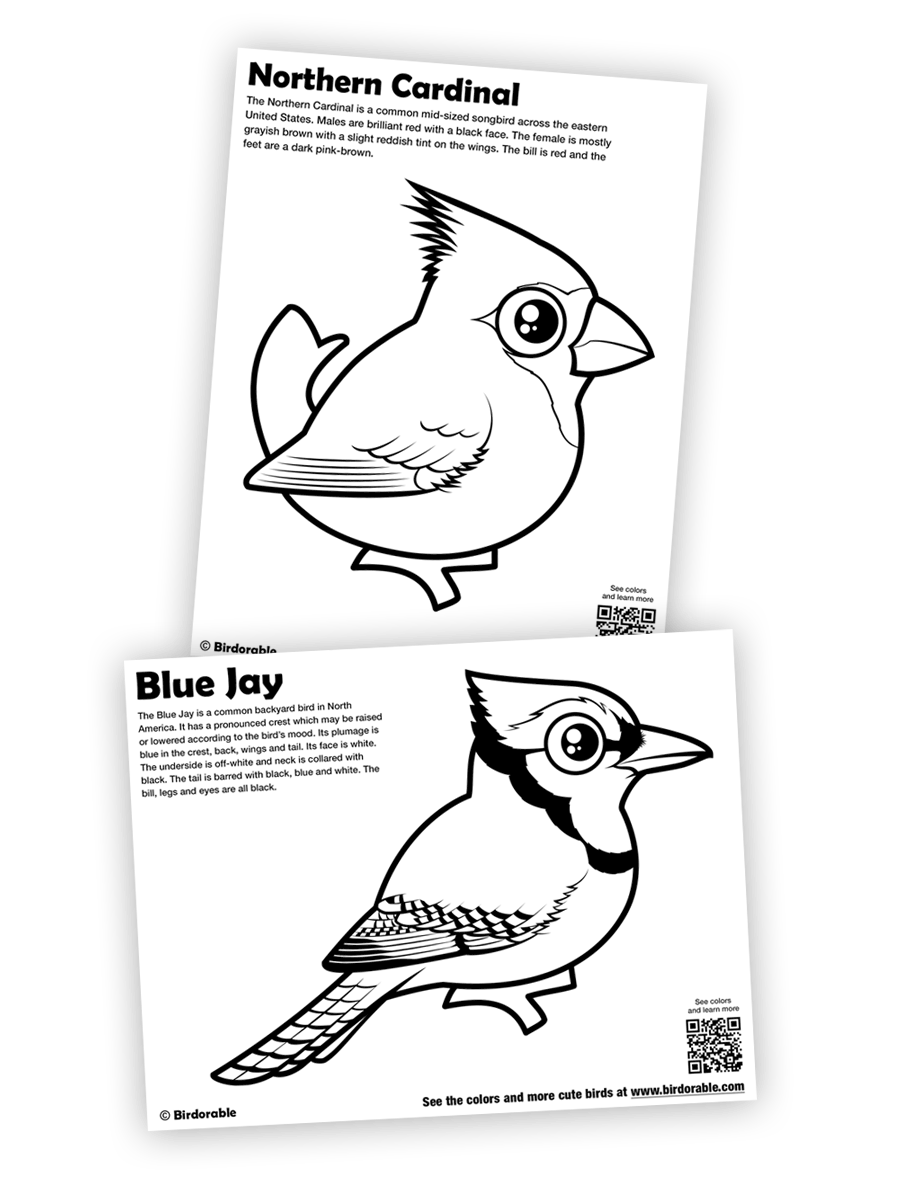 Have you used our coloring pages at home, in your classroom, or at an event? We'd love to hear about it! Send us photos of the pages in action, or the final result - we may showcase them on our blog!
Cute Blue Jay & Cardinal Gifts