175th Birdorable: Egyptian Vulture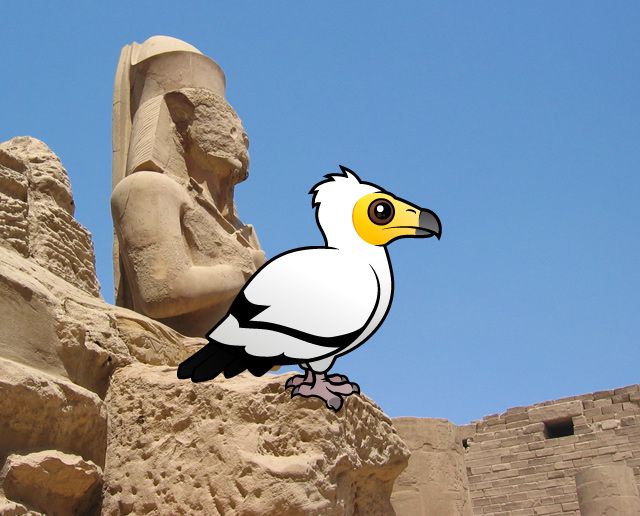 This Earth Day we've added the 175th species to Birdorable: the Egyptian Vulture. This striking black-and-white bird with yellow face lives in southern Europe, northern Africa and southern Asia. Unfortunately, its numbers are in decline over large parts of its range.
In Europe and most of the Middle East it is only half as plentiful as it was about twenty years ago, and the populations in India and southwestern Africa have collapsed almost entirely.

In Egypt this bird is also known as the Pharaoh's Chicken because of its relationship with Ancient Egypt's oldest deity, Nekhbet. They referred to the bird as the Mother of Mothers and it was depicted on the front of the pharaoh's crown.
The nurturing behavior of these vultures while rearing their young led to a view of them as model parents. We saw these two Egyptian Vultures from a boat on the Chambal River in Rajasthan, India: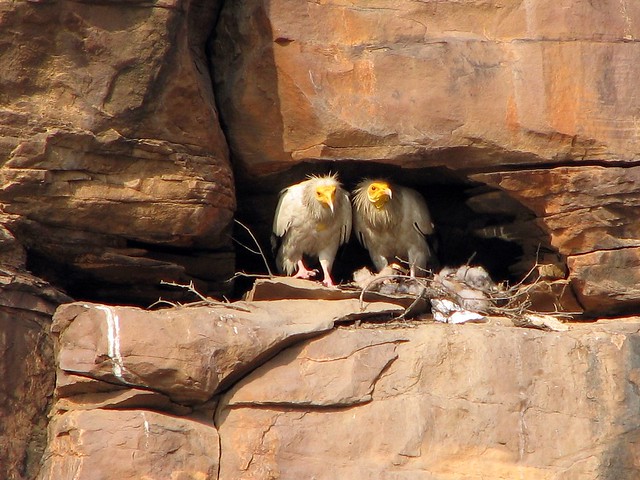 If you like our Egyptian Vulture you may also like our other Birds of Prey. Here are two sample products from our store: