Since we moved to our new home (in northern Illinois) we've been trying to attract birds to our backyard. The first few weeks we didn't see a single bird at our feeders. The first bird to visit was an American Goldfinch at the end of February. In the last 3 months we've seen 19 different species in our backyard. We now have eight feeders and a bird bath and it's busy every day. It's so much fun to sit outside and watch the birds. My favorite backyard birds are the Baltimore Orioles. We have some oranges out for them on our fence.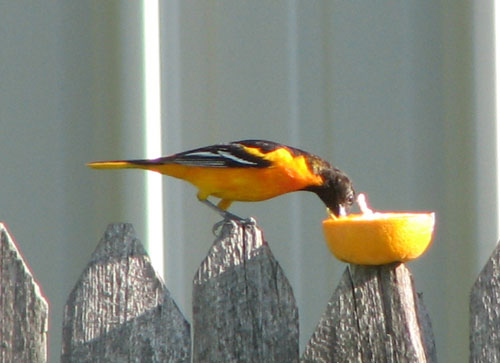 Male Baltimore Oriole
Here are some pictures of our backyard birds. Most of these pictures were made with our Wingscapes Birdcam: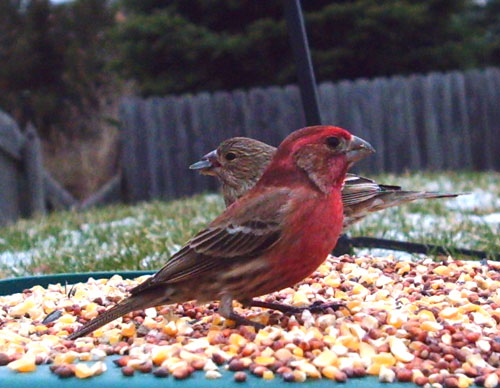 House Finches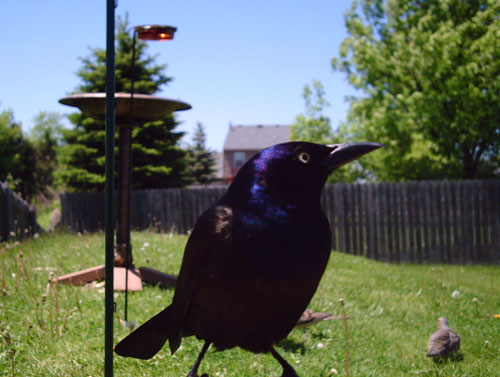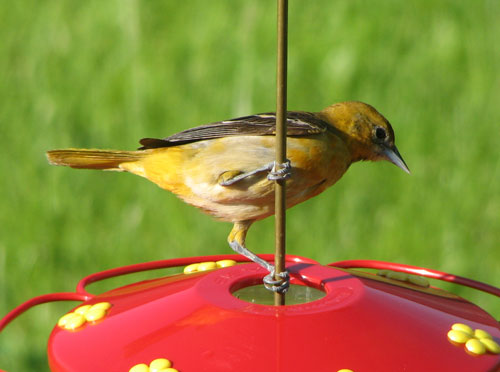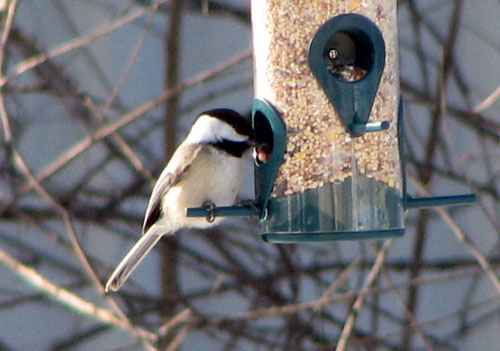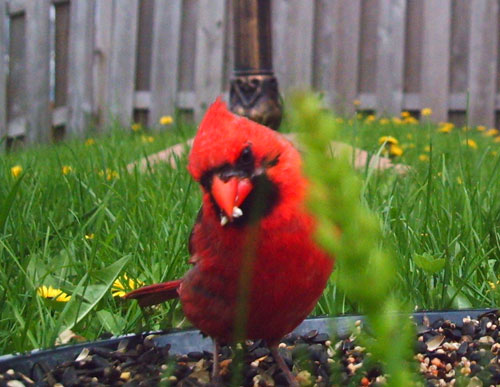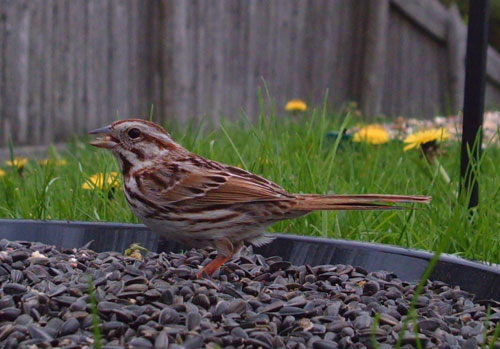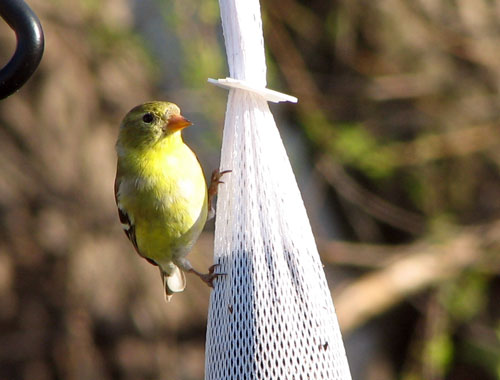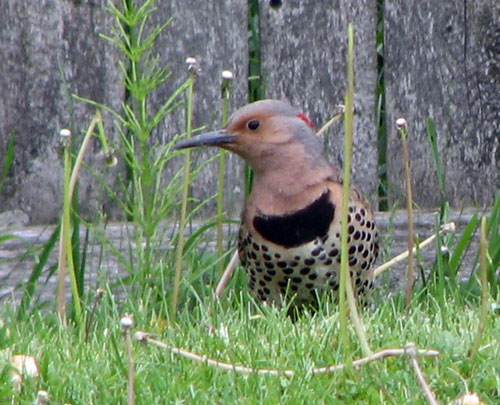 What is your favorite backyard bird?