Keel-billed Toucan Coloring Page
Here's another Birdorable coloring page. This time it's the Birdorable Keel-billed Toucan. Click the following link to download a PDF and print the page for some cute bird coloring fun:
(if you cannot open these PDF files you'll need to install Adobe Reader) To see the actual colors of this bird visit the Birdorable Keel-billed Toucan page.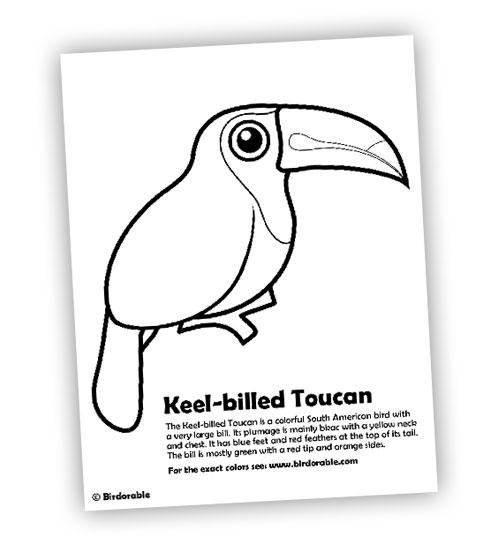 Subscribe to the Birdorable Blog by RSS feed or by email to get notified of new Birdorable coloring pages. You can check out our other coloring pages here.