Ibis and Andean Cock-of-the-rock Coloring Pages
Here are two new Birdorable coloring pages of the Birdorable Ibis and Andean Cock-of-the-Rock. You can color the first one as a Scarlet Ibis, Glossy Ibis or White Ibis. Check the Meet the Birds page to check the colors. You can download these from the new Coloring Pages page, which collects all available downloads. Please note that from now on some coloring pages will be available for a limited time only.
Important:
These downloads will be available until 30 November 2009. Check
here
for more cute Birdorable coloring pages.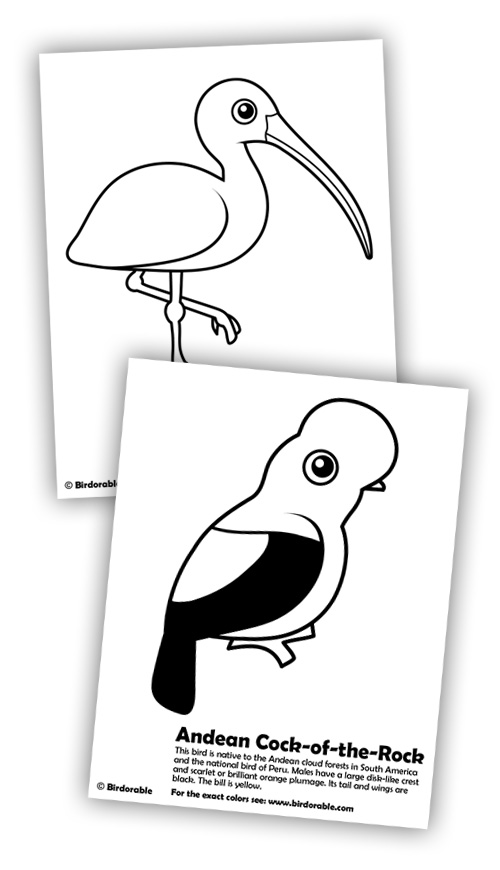 Subscribe to the Birdorable Blog by RSS feed or by email to get notified of new Birdorable coloring pages.