Premium Square Ornament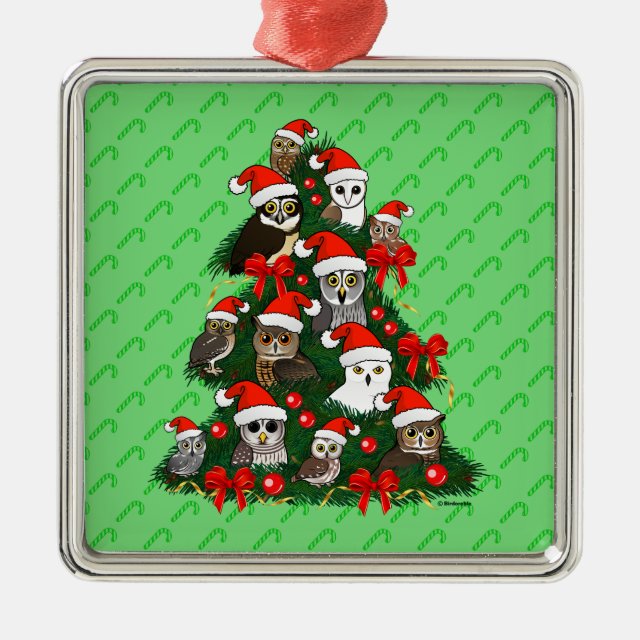 This cute holiday design from Birdorable is a treeful of owls in Santa Claus hats! The owls are arranged in a Christmas tree shape -- they are so festive! Whooo's ready to celebrate the holidays with cute cartoon owls?!?
About this Ornament
Our square ornament measures 2 by 2 inches and weighs 1.5 ounces. Printed on both sides in full-color on white ceramic. A beautiful red ribbon makes it easy to display this fantastic keepsake.
Birds in this design
(12)