Shagadelic Birdorable Kakapo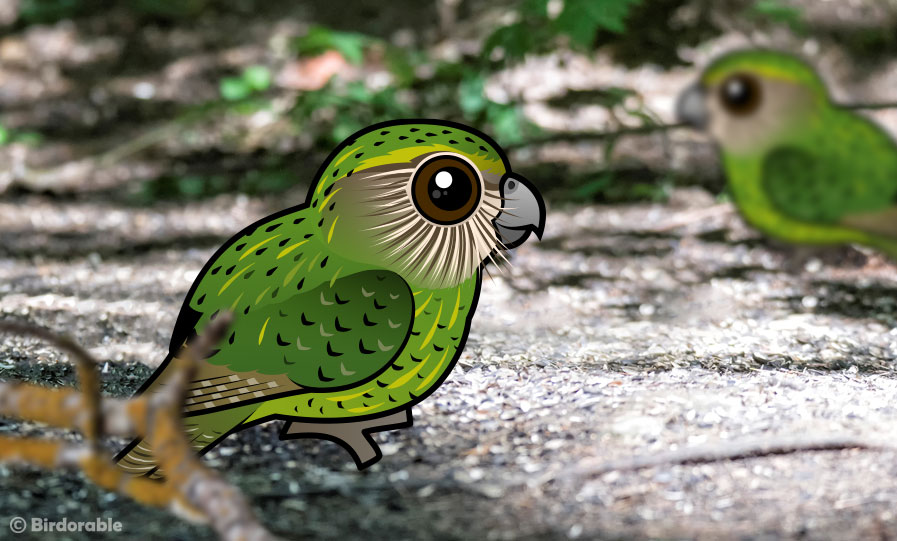 The Kakapo, also called the Owl Parrot, is a large flightless parrot endemic to New Zealand. This species is critically endangered; as of April 2009 there were only 125 living individuals known. The BBC recently posted this funny Kakapo video that's been making the rounds on the web. Actor Stephen Fry and zoologist Mark Carwardine travel to New Zealand for the program Last Chance To See to look for Kakapos in the wild. During their encounter, Carwardine gets more than he bargained for:
Inspired by this funny video and several customer requests, we've added the Kakapo to Birdorable! Our cute Kakapo products are available via Zazzle, which allows customization. This means that you can choose from hundreds of apparel styles and colors, and you can add text to Birdorable designs as you see fit! Just pick any Kakapo shirt and then click on Customize it! Here are some Kakapo shirts to which I've added custom text. Why don't you go ahead and give it a try! You can play with the customization with no obligation to buy.