Birdorable Killdeer with Chicks
An adult Killdeer leads two, three or four chicks on a walk in three new Birdorable designs. Killdeers are plovers and this is our totally cute Birdorable version of a parent Killdeer with its baby birds. A great design for moms and dads and bird lovers!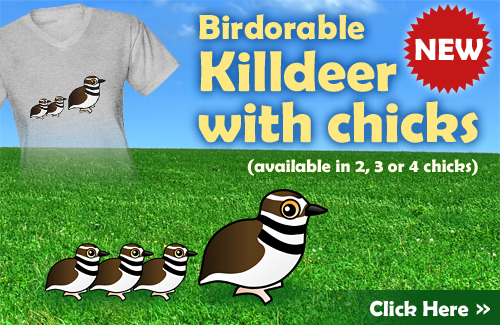 Killdeer are known and get their name from their 'broken-wing act' which they use to distract predators from their nests. This involves the bird walking away from its nesting area holding its wing in a position that simulates an injury and then flapping around on the ground emitting a distress call. The predators then think they have easy prey and are attracted to this seemingly injured bird and away from the nest. If the parent sees that a potential predator is not following them, they will move closer and get louder until they get the attention of the predator.