Strictly Veg American Goldfinch
American Goldfinches are common backyard feeder birds across much of North America. These small birds will eat nyger seed and sunflower seeds when provided at feeding stations. They will, of course, also eat wild seeds like milkweed and thistle. In fact, American Goldfinches are strict vegetarians.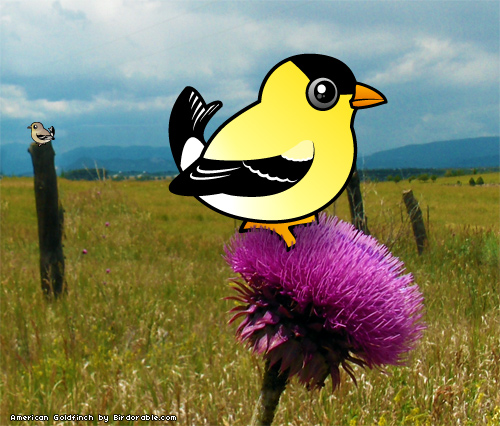 Do American Goldfinches visit your yard? What do you see them eating? Be sure to check out our collection of Birdorable American Goldfinch t-shirts & gifts!