Bonanza Bird #17: Eastern Rosella
Today a beautiful parrot from Australia joins Birdorable: the Eastern Rosella!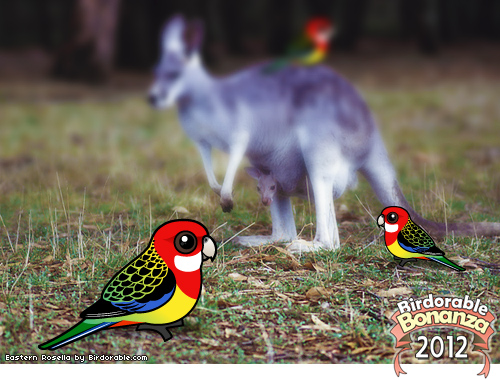 Eastern Rosellas are colorful parrots that live in southeastern parts of Australia, including Tasmania. Their beautiful plumage is a mix of red, yellow, blue, green, orange, black, and white. In their native range, they sometimes visit back yard feeding stations.

eastern rosella by jeaniephelan
These colorful birds are cavity nesters. They nest in tree hollows, but will also use nest boxes, as you can see in this cute video. An adult tends to a juvenile in the box.

Eastern Rosella Family by JayEL58 on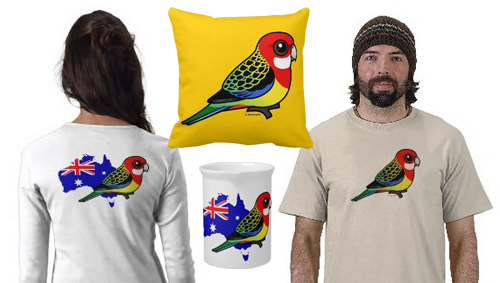 Tomorrow's species is a bird of prey known for its wide gape. Can you guess what it will be?