Bonanza Bird #15: Eastern Towhee
Today the Birdorable Eastern Towhee makes its debut!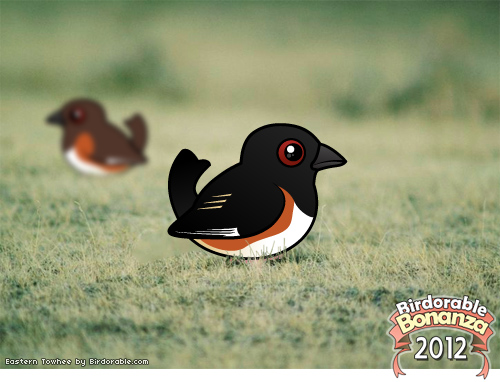 Eastern Towhees are bulky, boldly-plumaged sparrows. They live across eastern North America; birds that breed in the north are migratory. They are ground feeders, scratching at the earth with their feet to reveal seeds or insects to eat.

Eastern Towhee by Kelly Colgan Azar
Male towhees have a varied repertoire of songs and calls. One familiar song sounds like the phrase "Drink Your Tea!" The following recording includes this phrase, and a few others.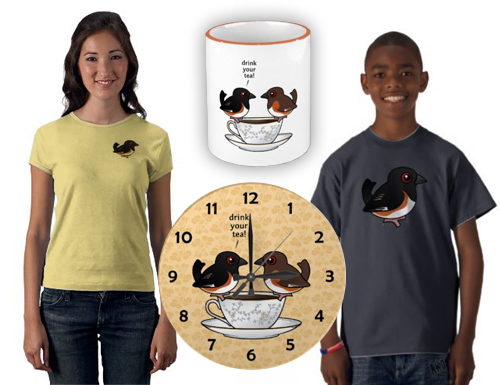 Tomorrow's bird is a common continental corvid. Can you guess what it will be?