Bonanza Bird #4: Trumpeter Hornbill
Our Birdorable Bonanza 2012 continues today with the Trumpeter Hornbill.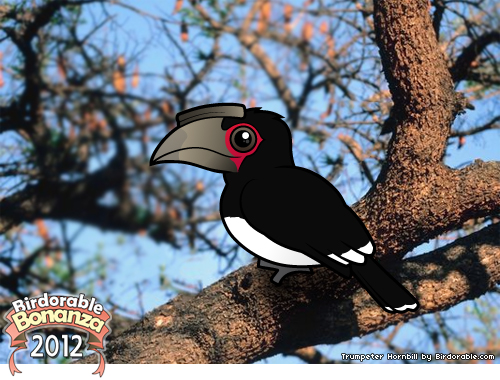 The Trumpeter Hornbill has the honor of being the first hornbill species to be added to Birdorable. These gregarious birds are found in southern parts of Africa. Trumpeter Hornbills are named for their baby-like crying vocalization, which is trumpeted out at a very loud volume. Here's what it sounds like:

Trumpeter Hornbill by Ian n. White
All hornbill species have a very unusual nesting practice. They use natural tree cavities, but they make an interesting modification. Prior to incubation, the entrance to the cavity is sealed by a wall constructed by the female, who may or may not be assisted by her mate. It is sealed so tightly that she is unable to leave the cavity! During the incubation period, she receives all food from her mate through a narrow slit in the wall. When the chicks hatch, the whole family continues to be fed through the slit with food provided by the male. When the babies grow too large for all to remain comfortably inside the cavity, the mother hornbill breaks out -- but still the chicks remain inside! The broken cavity wall is repaired and they continue to grow, now receiving food delivered by both adults.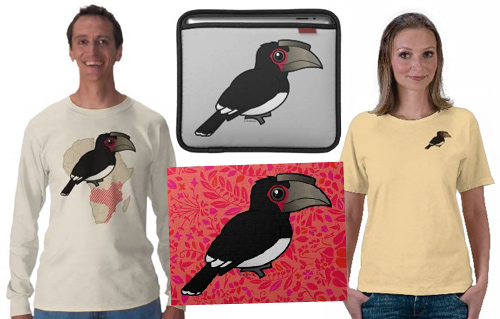 Tomorrow's bird is just a little thing that wears a crown of gold. Can you guess what it will be?