City Bird: Rauma's Great Black-backed Gull
Many countries have an official national bird. For example, the national bird of Israel is the Hoopoe, and the national bird of Mauritius is the Dodo. All U.S. states also have official birds. But did you know that there are even some cities that have their own official bird?
The official city bird of Rauma, Finland is the Great Black-backed Gull. Oddly, in the Rauma dialect, there is no specific name for this species. The word "truut" is used for all large gulls found in the area: Great Black-backed; Lesser Black-backed; and Herring. It is estimated that the Great Black-backed Gull was nesting on Rauma soil 4200 years before the city was officially founded! For Rauma, the gull symbolizes the care that residents should take in local wildlife.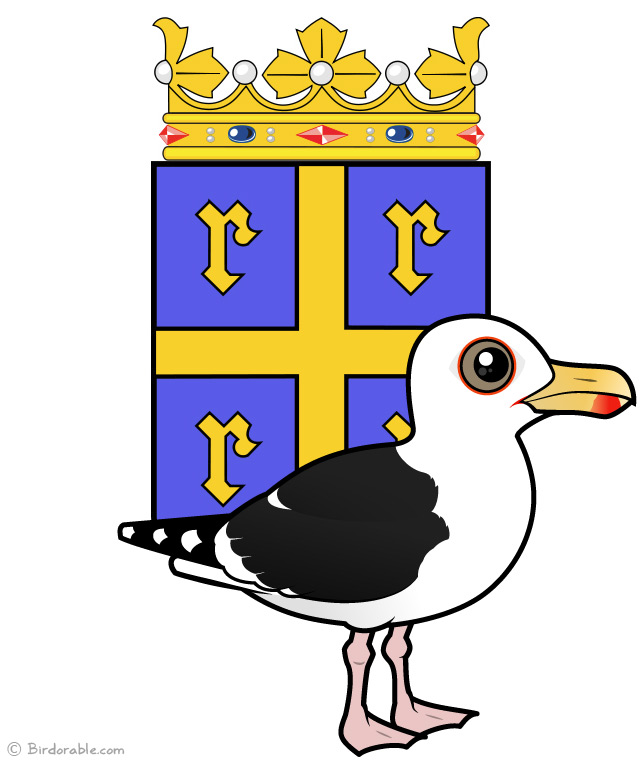 Great Black-backed Gull with the Rauma Coat of Arms