Ospreys are one of the most common and well-known birds of prey in the world. They are cool, too! Here are some fun, interesting and cool facts about Ospreys.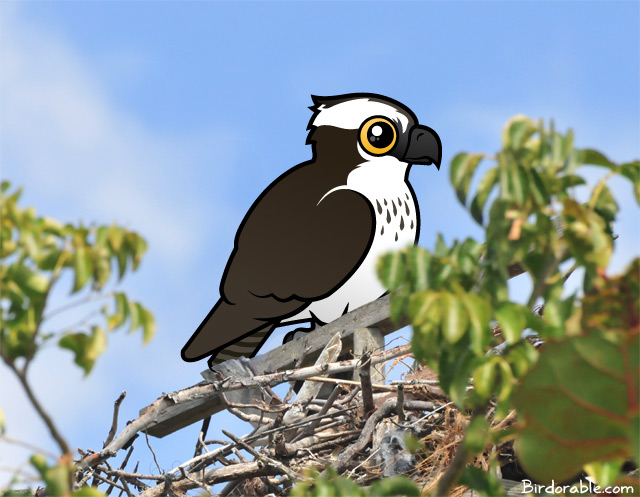 Ospreys are found on every continent except Antarctica. They breed on all continents except Antarctica and South America.
Ospreys eat a diet which consists almost exclusively of fish. This earned them the nickname "sea hawk."
Ospreys hunt fish by hovering over water and then diving feet first to capture prey in their powerful talons.
An Osprey's outer toe is reversible, which means they can carry prey (slippery fish) with two toes in front and two toes behind.
While flying away with the freshly-caught prey, an Osprey will manipulate the fish so that it is parallel to the bird's body, and thus aerodynamic.
The oldest known North American Osprey lived to be 25 years old.
During the mid-20th century, North American Osprey populations suffered great losses (along with other birds of prey) due to widespread use of the pesticide DDT. After DDT and other contaminants were banned, the Osprey recovered fairly quickly.
Ospreys make large nests on the top of dead or live trees. They will also readily use nest platforms or other man-made structures like utility poles.
We've recently updated our Birdorable Osprey cartoon. Be sure to browse through our great collection of Osprey apparel and gifts.