City Bird: Deltona's Florida Scrub-Jay
Many countries have an official national bird. For example, the national bird of Belgium is the Common Kestrel, and the national bird of Honduras is the Scarlet Macaw. All U.S. states also have official birds. But did you know that there are even some cities that have their own official bird?
The official city bird of Deltona, Florida is the state-endemic Florida Scrub-Jay. Birdorable headquarters recently moved from northern Illinois to central Florida, to a community close to Deltona. We are very lucky to have seen the official Deltona bird in the city itself, at the Lyonia Preserve park.
Florida Scrub-Jays live in a very specific type of habitat that is found in and around central Florida. By choosing a state and federally threatened species as the official city bird, Deltona helps bring awareness of this charismatic bird's status.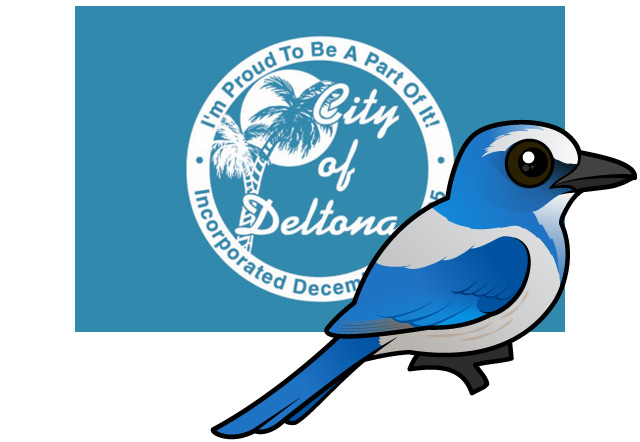 Birdorable Florida Scrub-Jay with the flag of Deltona, Florida