May: Warbler Neck Awareness Month
It's here! May may be the most exciting month of the year for birders. May brings beautiful little winged jewels to the forests, parks and preserves in many parts of the United States.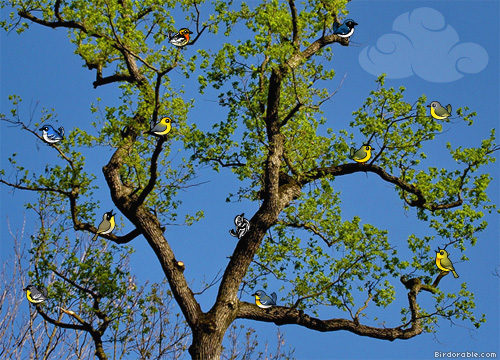 With May also comes that unique birder affliction known as Warbler Neck. That's why May is Warbler Neck Awareness Month. Show solidarity with your birding brethren with original Warbler Neck Awareness Swag from Birdorable. The awareness ribbon for Warbler Neck is a cerulean blue feather ribbon.
It's May! Get birding! And remember -- be careful out there.