Bald Eagle & Eastern Bluebird Coloring Pages
Two new birds were recently added to our free coloring pages offering: Bald Eagle and Eastern Bluebird. Visit our free listing of Coloring Pages to download the PDF files for your own coloring fun.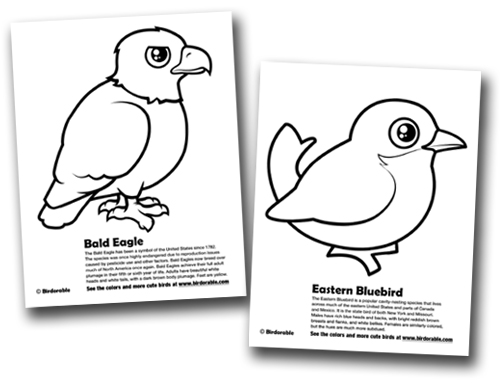 Have you used our coloring pages at home, in your classroom, or at an event? We'd love to hear about it! Send us photos of the pages in action, or the final result – we may showcase them on our blog!