Black-throated Blue Warbler: Interesting Facts
Black-throated Blue Warblers are small migratory songbirds. We've recently added this beauty to our family of cute Birdorable birds. Here are some interesting facts about the Black-throated Blue Warbler.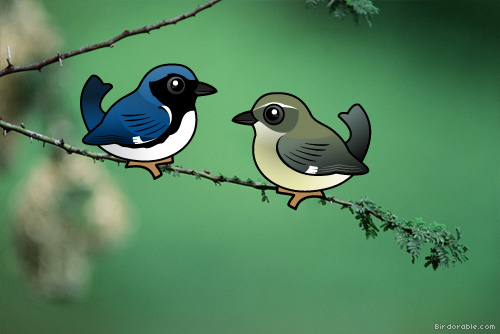 Black-throated Blue Warblers are tiny birds, weighing in at just 9 or 10 grams.
The four-letter alpha code that banders and birders use for the Black-throated Blue Warbler is BTBW.
Based on bird banding records, BTBWs may live to be nine or ten years old in the wild.
The plumage of the female Black-throated Blue Warbler differs greatly from the male. Early American ornithologists thought they were of a different species, naming the female the "Pine Swamp Warbler." John James Audubon even painted this bird as a separate species - today it is sometimes known as "Audubon's Extra Warbler."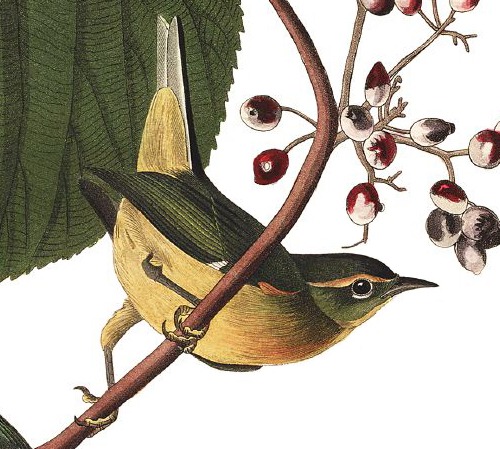 Audubon's Pine Swamp Warbler detail
BTBWs don't change their appearance as the seasons change, as some warbler species do. They are easy to recognize in the fall just as well as they are in the spring.
BTBWs are migratory. Most individuals spend the winter in the Caribbean, especially in the Greater Antilles islands of Cuba, Jamaica, Puerto Rico, and Hispaniola (Dominican Republic & Haiti).
Be sure to check out our great collection of apparel and gifts featuring our cute cartoon Black-throated Blue Warbler.