Bonanza Bird #3: St. Lucia Amazon
For 22 days we're adding a new Birdorable bird every day as part of our Birdorable Bonanza 2012. We're counting up to Birdorable #400! Today we introduce the Birdorable Saint Lucia Amazon!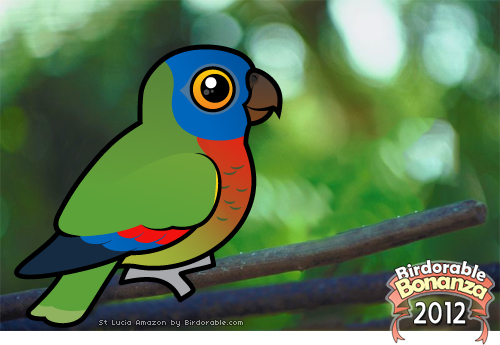 The Saint Lucia Amazon is an endemic species of parrot that lives on the island nation for which it is named. These colorful bird are unfortunately vulnerable to extinction, threatened primarily by habitat loss. Conservation efforts are helping this species to come back from the brink of extinction. According to BirdLife International, "education and awareness programmes have turned the bird into a national symbol."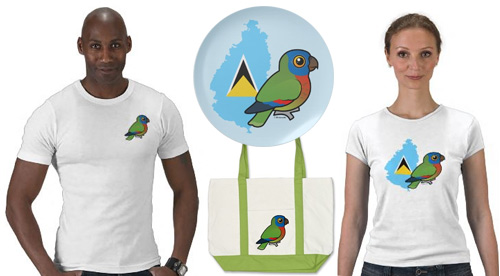 Tomorrow's bird is an African species known for its loud call. Can you guess what it will be?