New Coloring Pages: Great Blue Heron / Grey Heron and Hyacinth Macaw
We have two new Birdorable coloring pages for anyone who loves to color! They are: the Great Blue Heron (which can also be colored as a Grey Heron) and the endangered Hyacinth Macaw, a beautiful parrot from central South America. Go to Coloring Pages to download these two new PDFs and check the Meet the Birds page to check the colors.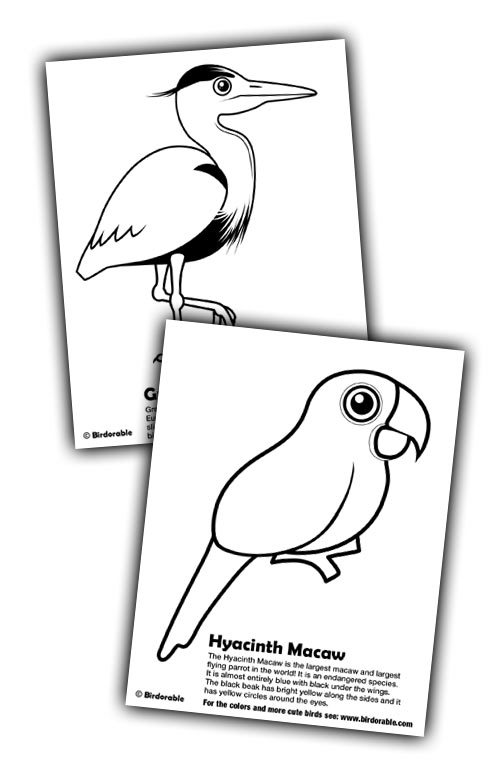 These downloads will be available until 31 March 2010. Check here for more coloring pages. Subscribe to the Birdorable Blog by RSS feed or by email to get notified when new downloads like this are added.