Sacred Ibis, from God to Pest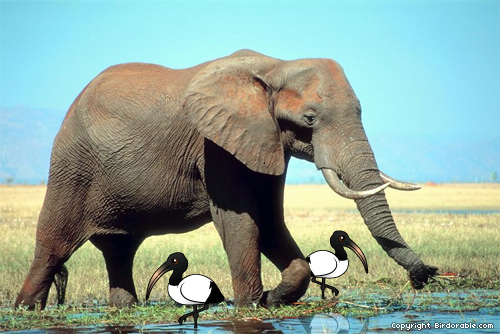 Today we've added the Sacred Ibis, a bird that lives in sub-Saharan Africa and parts of Europe, where it was introduced. The Sacred Ibis is famous for its role in ancient Egyptian mythology, where it was often mummified as a symbol of the god Thoth, God of wisdom. In art, Thoth was often depicted as a man with the head of an ibis or a baboon. Its name means "He who is like the ibis".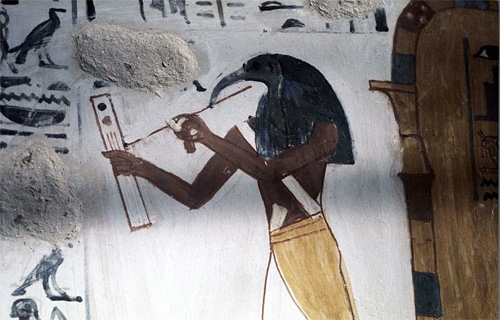 The bird may have been sacred in Egypt, but in Europe it is having a negative impact. An increasing population of Sacred Ibises in France and southern Europe are devastating breeding colonies of terns and herons. They also compete successfully for nest sites with Cattle Egrets and Little Egrets. In the late 1970s, just twenty Sacred Ibis were originally imported from Kenya to the Branféré Zoological Gardens in southern Brittany, France. A breeding colony was established and spread to neighboring wetlands. A census in 2005 revealed circa 3,000 of the birds.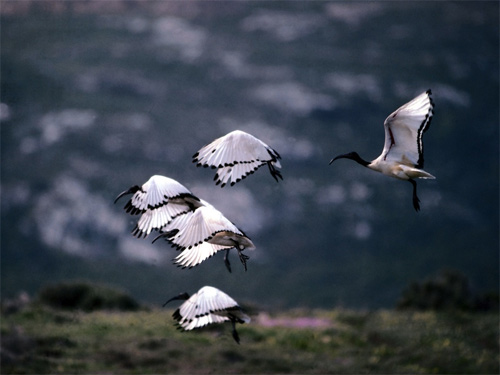 If you like this bird please check out our other Birdorable ibises.