T-Shirt Tuesday: I Love Redheads
Don't you love Redheads? This week's featured t-shirt is this I Love Redheads design with our Birdorable Redhead! This medium-sized diving duck breeds in western North America and spends the winter in southern and north-eastern United States, the Great Lakes area, Mexico and the Caribbean. We saw a couple of Redheads the other day while birding along Lake Michigan here in Illinois.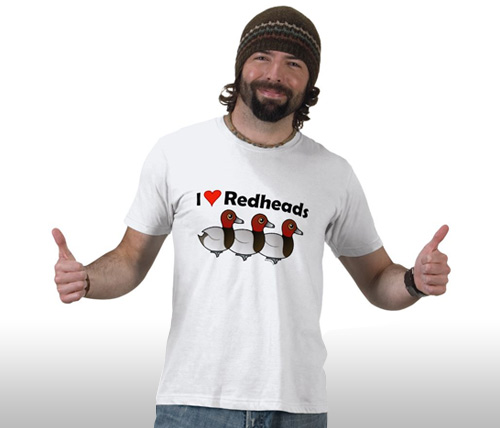 Shown here is our Basic American Apparel T-Shirt which is made in the USA.