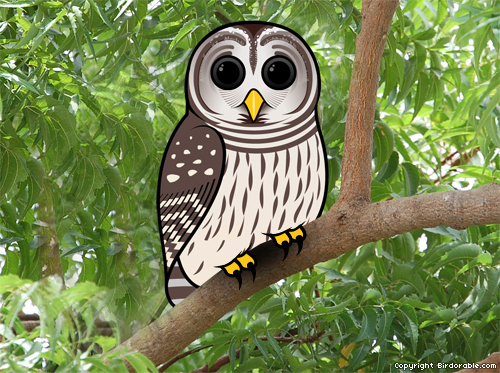 Have you ever heard a Barred Owl hoot its distinctive call: "Who cooks for you? Who cooks for you, all? ...? This is our Birdorable version of the Barred Owl, our newest bird. This beautiful owl, with its dark eyes, pale face and yellow beak, can be found across Canada, the eastern United States and into Central America. We had the pleasure of seeing a couple of these birds at raptor rehabilitation demonstrations this year. These two pictures are from the Barred Owl of the Northern Illinois Raptor Center. Isn't this the cutest thing?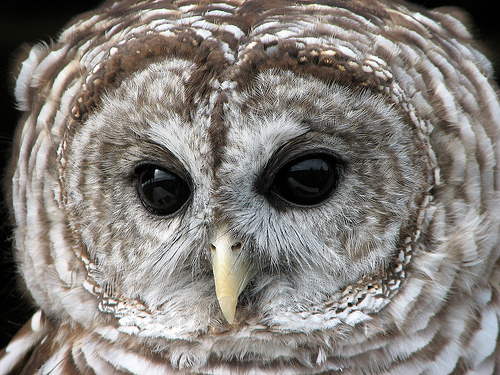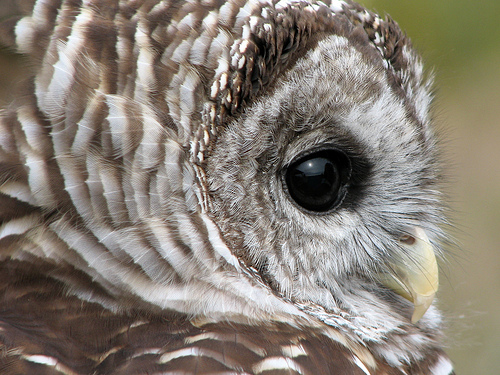 Two weeks ago we saw the following Barred Owl at Great Swamp Sanctuary in South Carolina. It was a gorgeous sight to see one of these magnificent birds in the wild.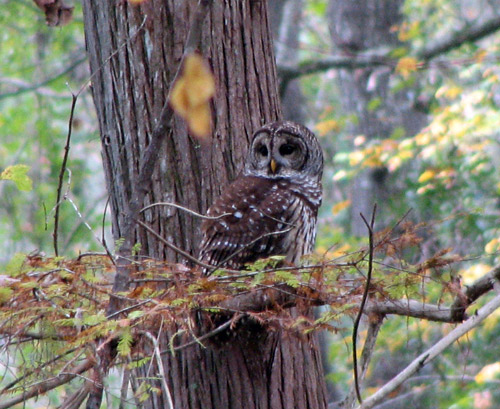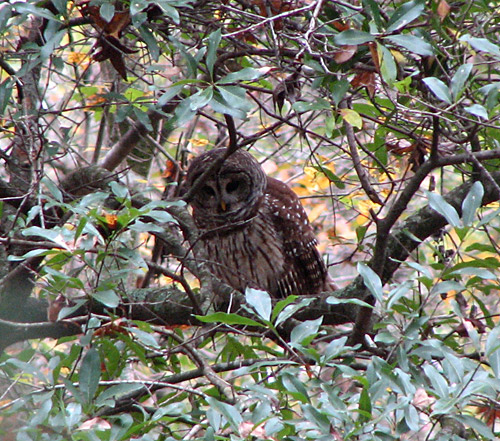 This cute owl is now available in Birdorable style on t-shirts and gifts in our shop, both in regular and Santa-version. For more cute birds see Meet the Birds.